Client confidential (pharmaceutical company)
Rare disease patient journey mapping

Rare disease patient journey mapping
Client confidential (pharmaceutical company)
A global-to-local approach to represent the patient experience
A toolkit that guaranteed quality and consistency of patient journey mapping process
We aimed at redesigning the patient journey maps so they would look consistent throughout the different medical areas of the company and therefore improve usability.

Patient experience and emotions at the center
We gathered reports from many departments, both medical and commercial and grouped key patient insights in one reference file. At a glance you can gain a good understanding of the patient experience, emotions, behaviors and actions

Face-to-Face validation sessions with cross functional client teams
Being able to gather feedback first hand from the expert teams as well as bringing them together in a room has opened up the possibility for great collaboration and future development opportunities.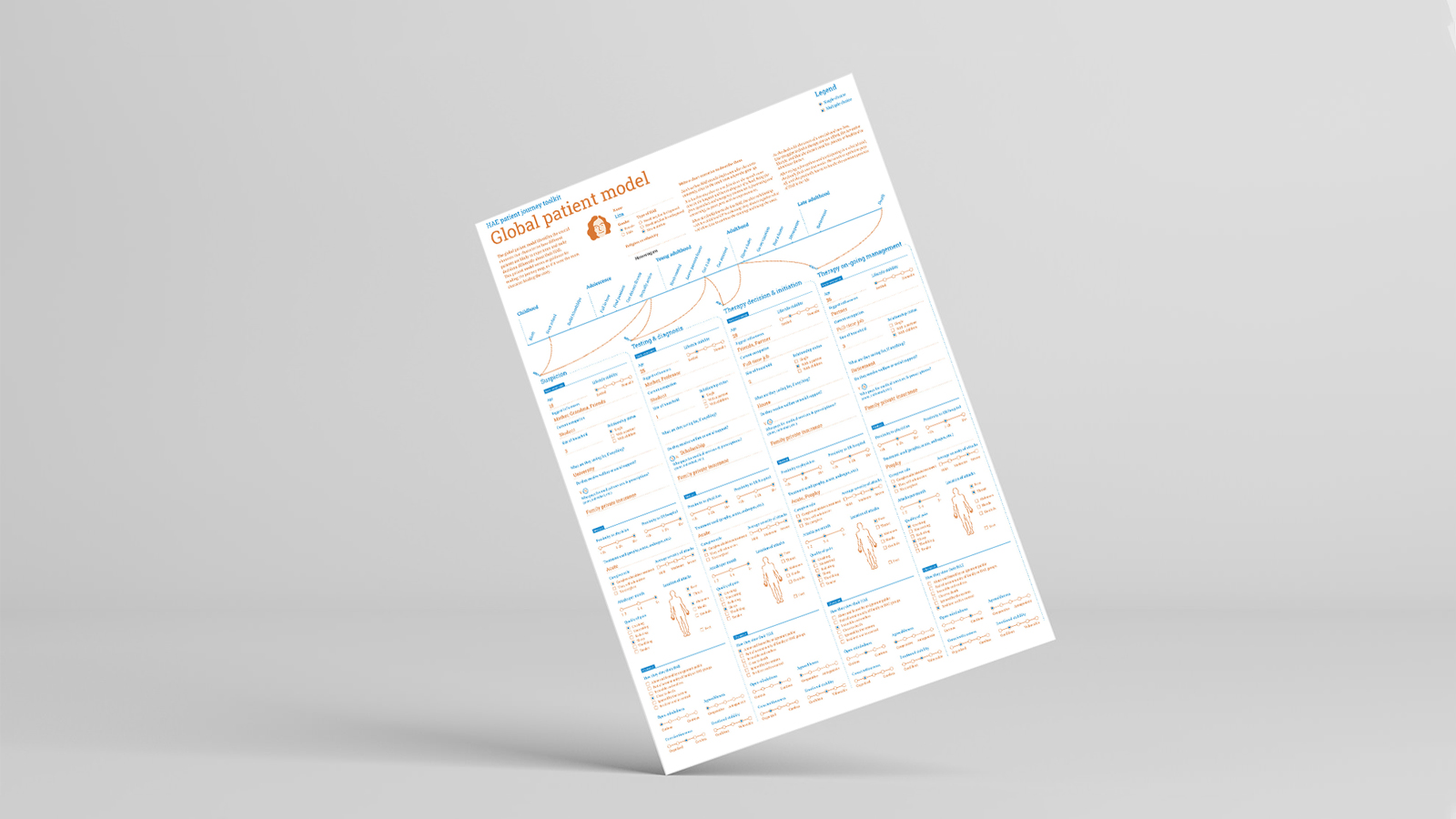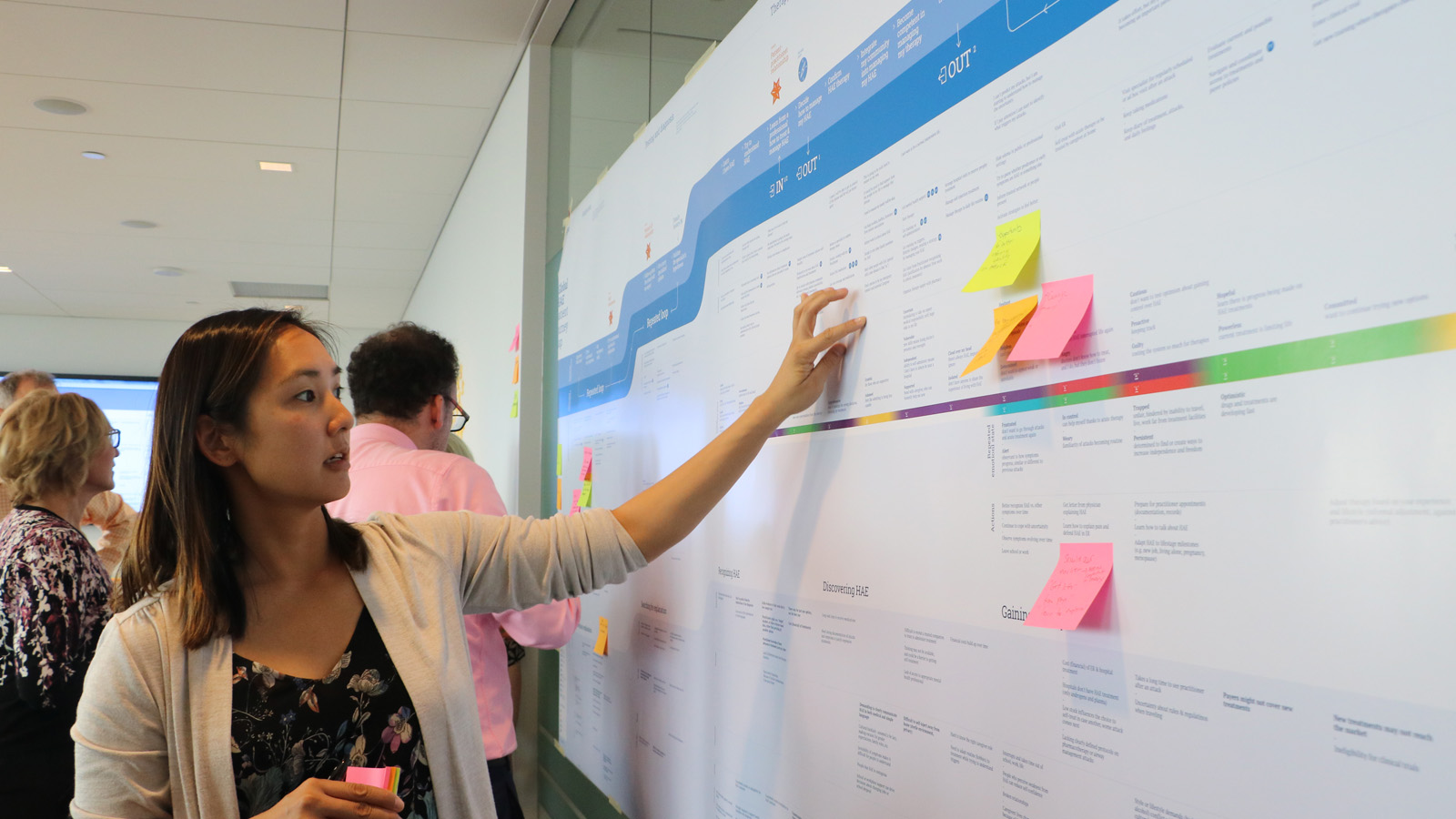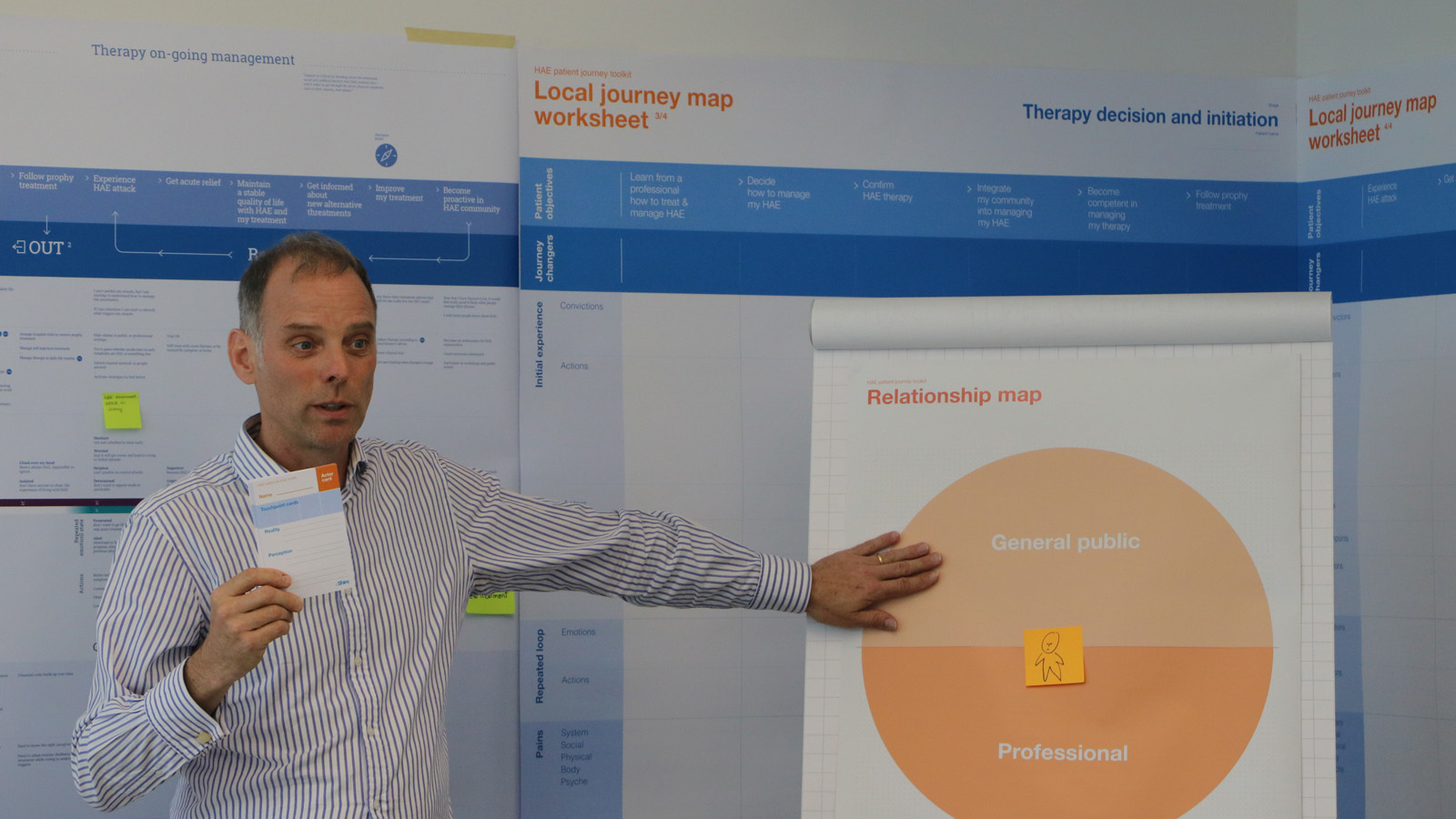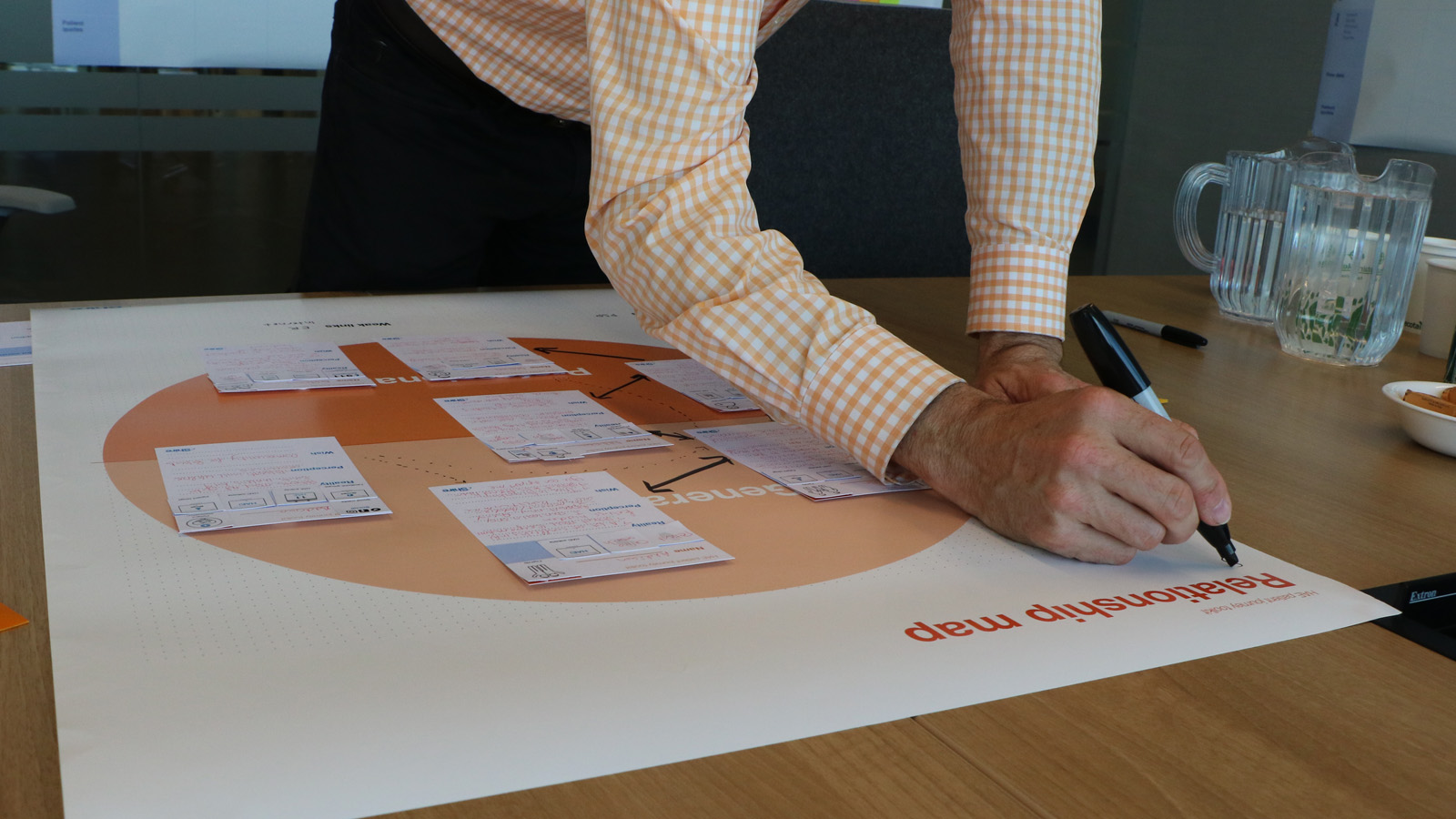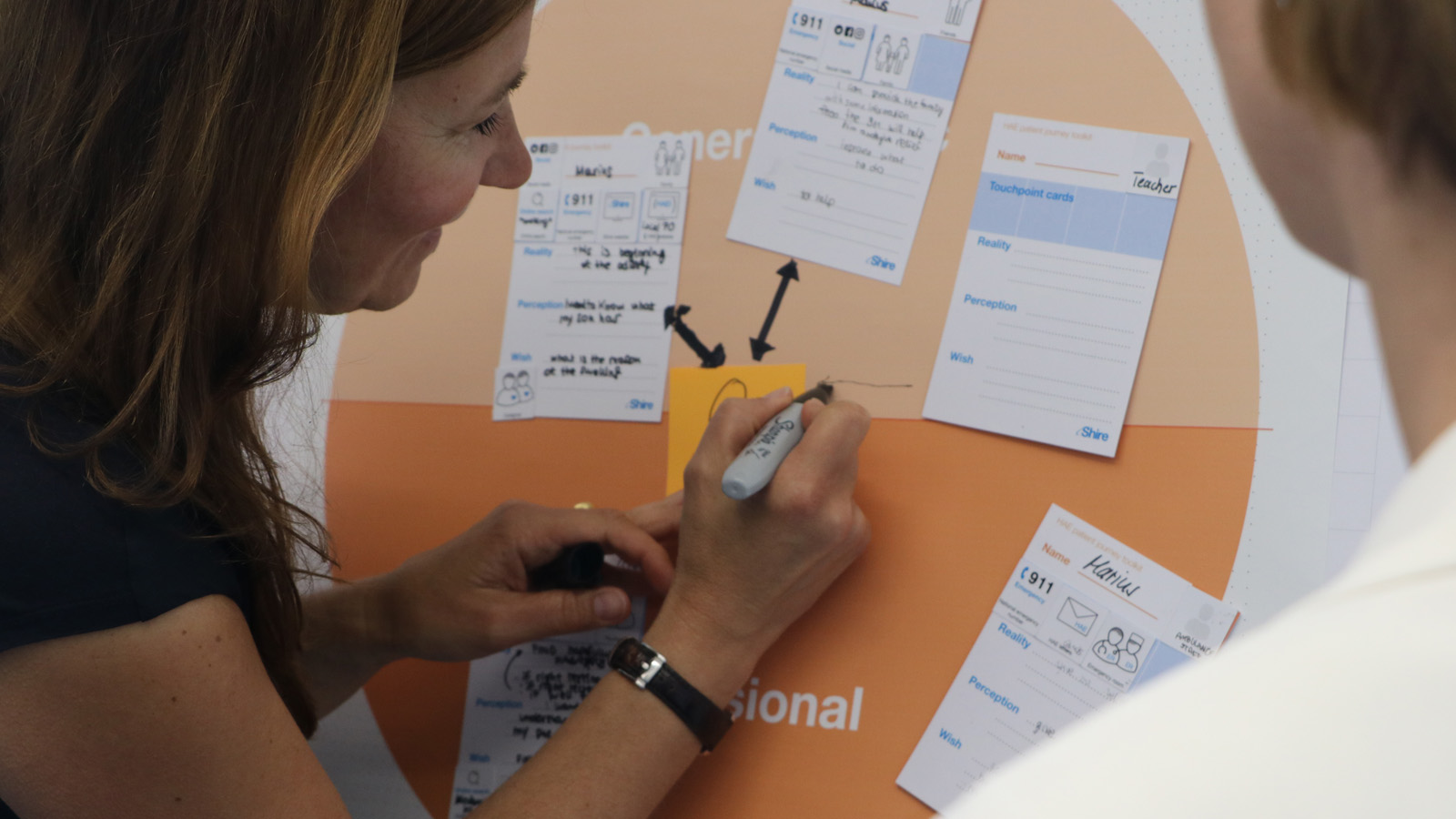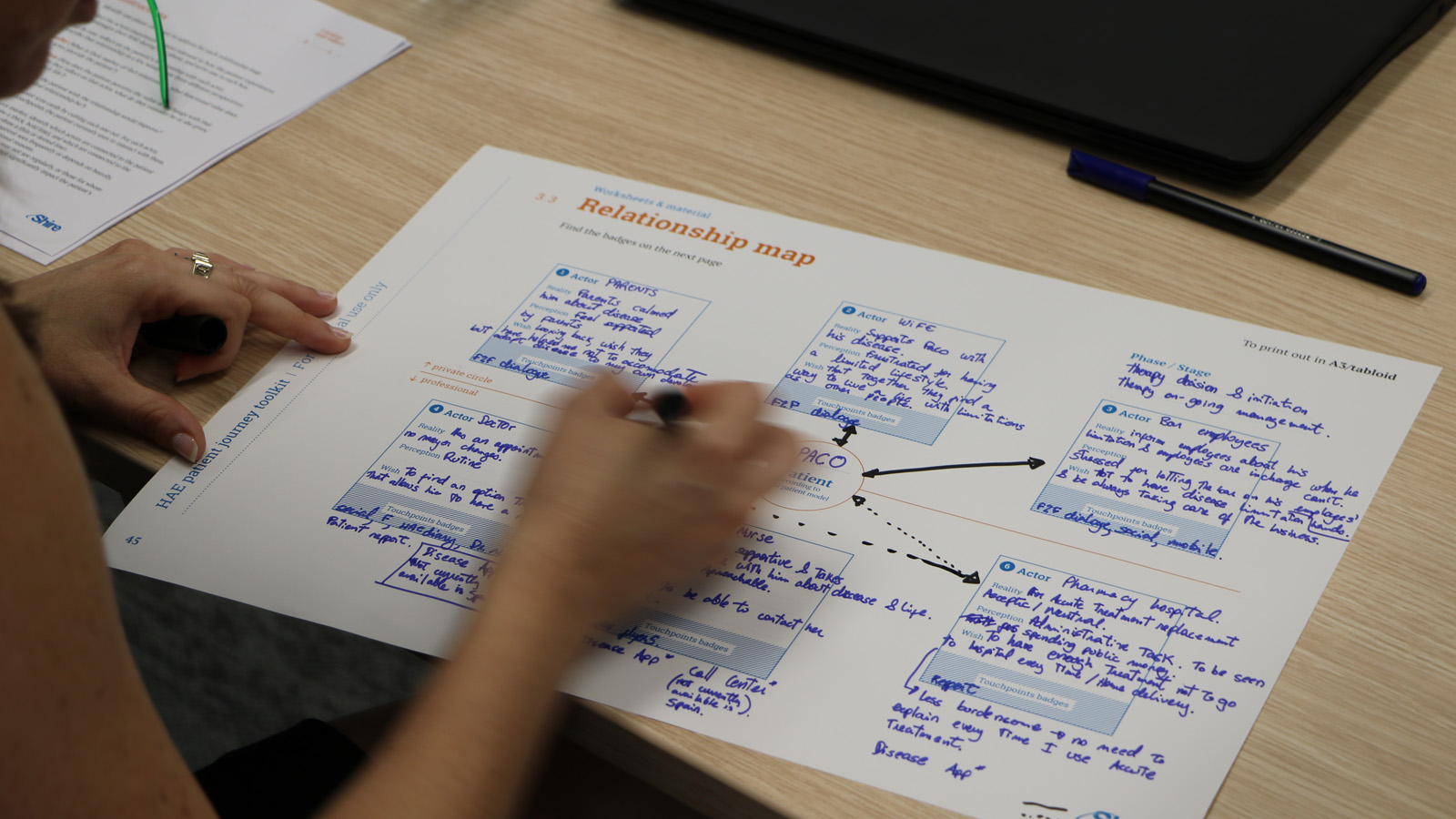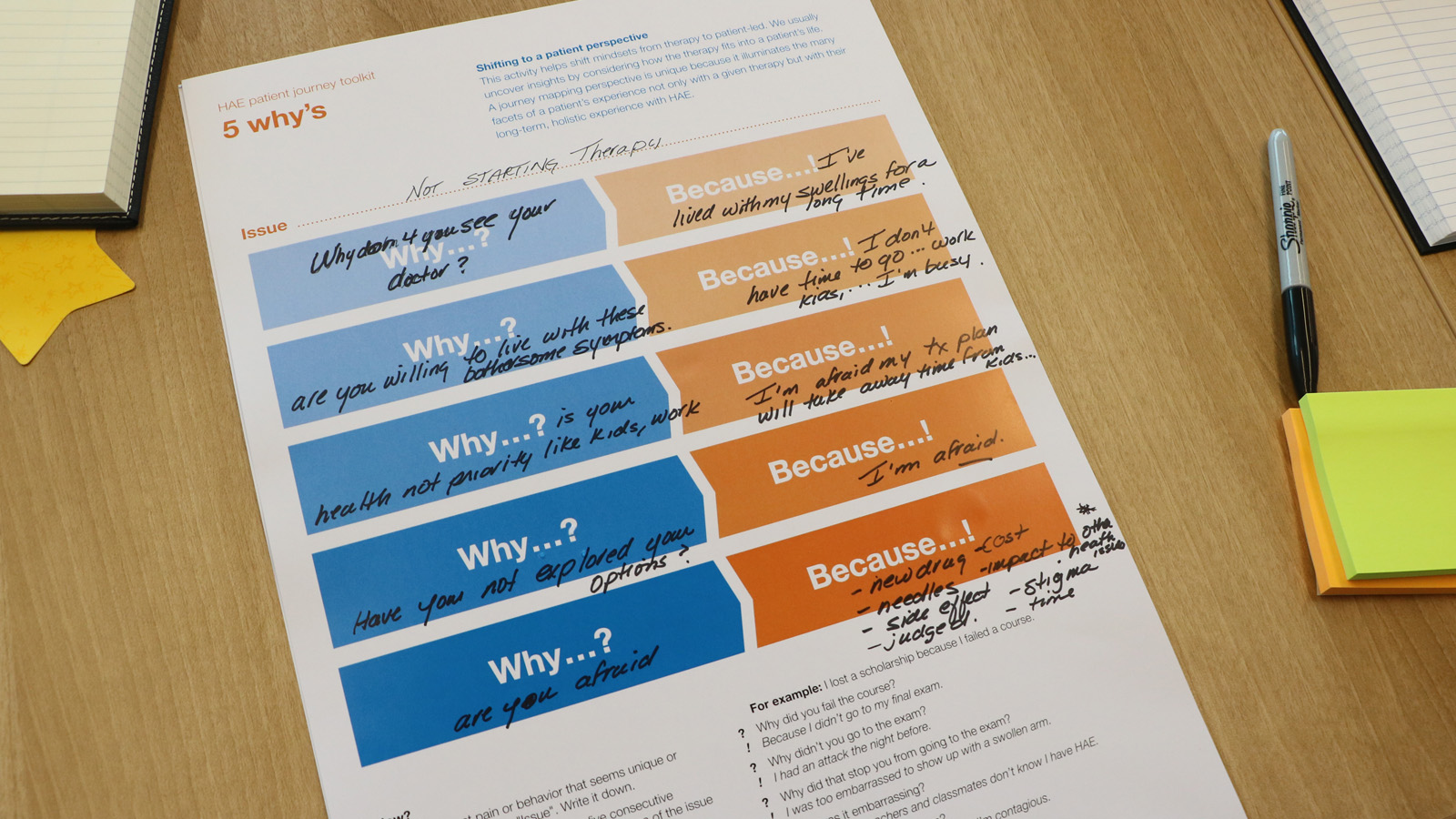 Context
Modern pharma companies need to align teams worldwide around a shared global patient journey to guide coherent service design and implementation. This global-to-local approach supports independent, local innovation by providing a shared, global representation of the patient experience, facilitating the company's patient-centric approach through user-centered design.

Impact
This four-month collaboration with the Global Patient Services team of the pharmaceutical company included desk research, journey map information architecture and visual design, pilot testing of a custom localization toolkit, and global patient journey in three local country offices, and iteration for global distribution.

Research
Our researchers read and evaluated numerous ethnographic research reports, market research summaries, and patient stories in the public domain. Analysis focused on determining the patient journey and distinguishing it from assumptions made from doctor, Pharma, and other stakeholder points of view.

Design
We developed a journey map representing the global patient journey from first symptoms through a lifetime of ongoing management of the disease.
We then developed a "localization toolkit" - a workshop in a box - integrating bespoke activity templates and a recommended agenda to customize the global journey map and patient model to a country's unique context.

Impact
Numerous teams have used journey mapping in the past, 
even for specific rare diseases. Our approach provided added value by integrating emotions, relationships, and the patient's evolution 
over time.
Designing a journey map of a multi-stakeholder process is the tip of the iceberg. Significant critical design and communication efforts were focused on communicating the impact of switching from a therapy to patient point of view.