Banca5
A new branchless bank model

A new branchless bank model
Banca5
Experientia conducted an analysis of everyday transactions in the tobacconist's shop, and defined interfaces and processes for a new Point of Service (POS).
When digital banking is not sufficient
The main problem that big banks have today is to allow non-digital customers (by age, education, internet access, ...) to easily access the simplest banking services.

Taking the branch out of the branch
The aim of the project was to facilitate interaction with a manager outside the context of a branch. To do so, the main features of the banking network (sense of trust and protection, problem-solving capacity) need to be kept outside the bank.

A non-invasive solution
In parallel, we proposed a solution to the tobacconist network that is easy to learn and use, able to reduce the time of individual operations, and minimize the error ratio. In this way, the solution was accepted by the network and was immediately used.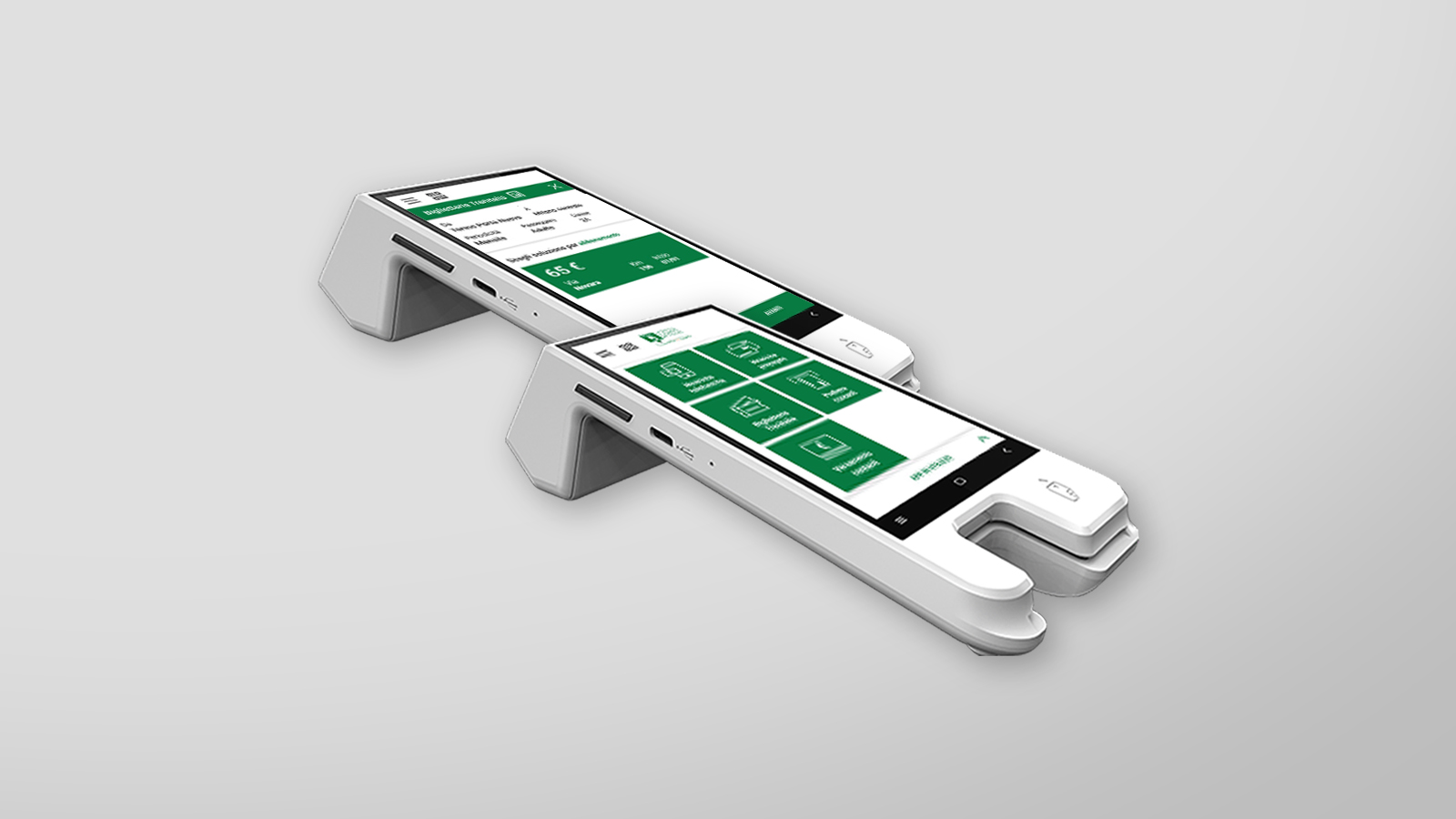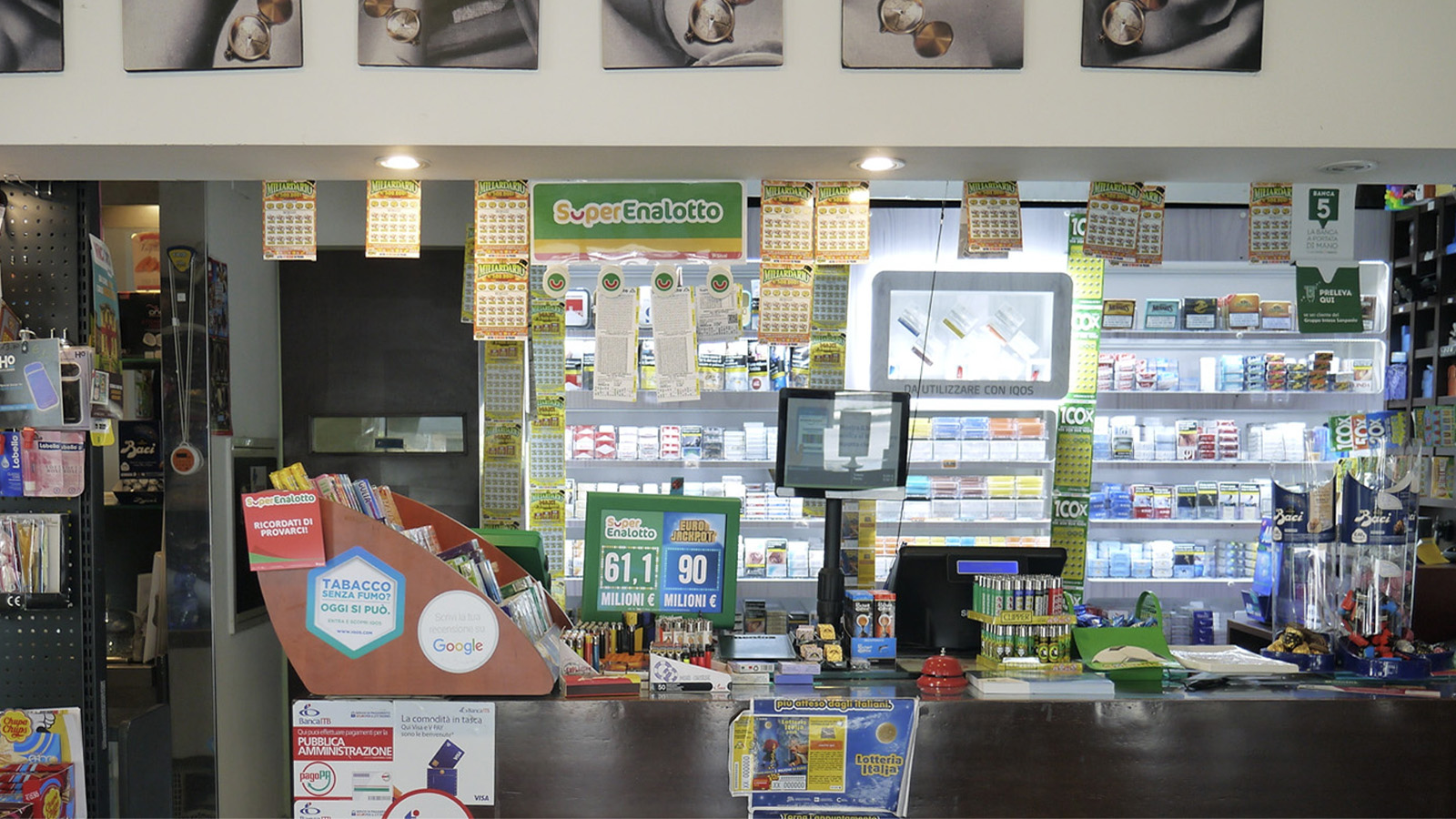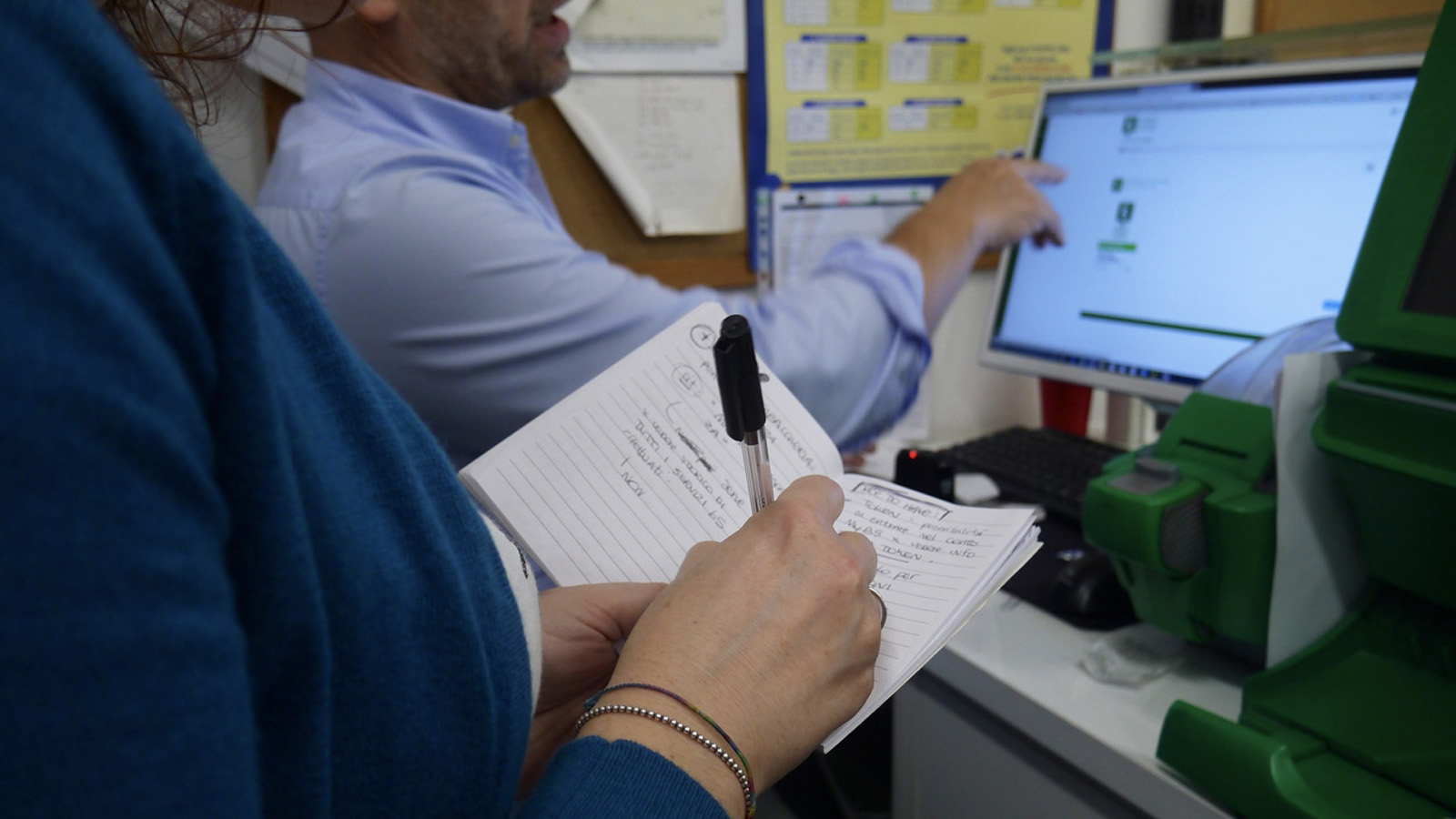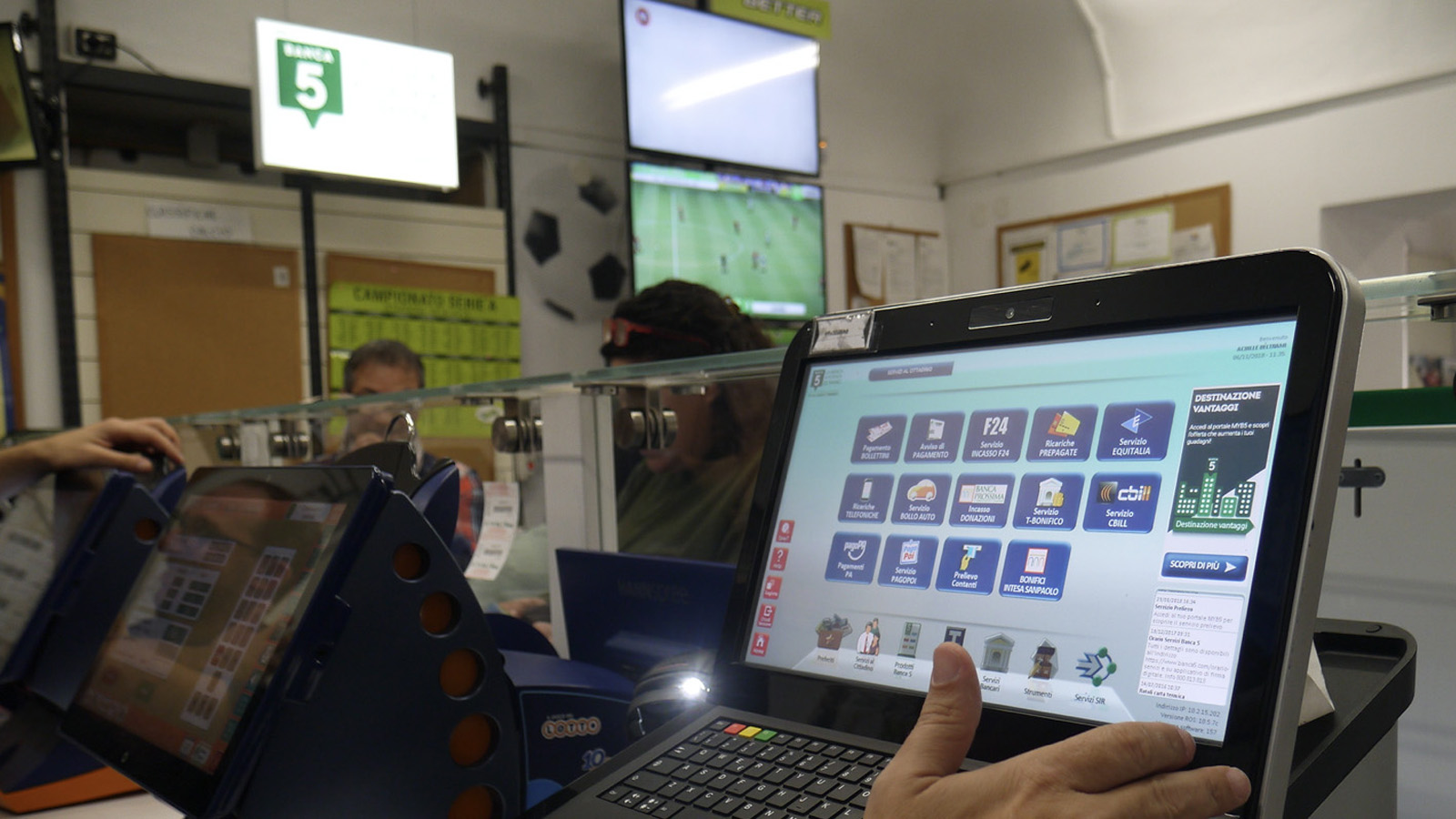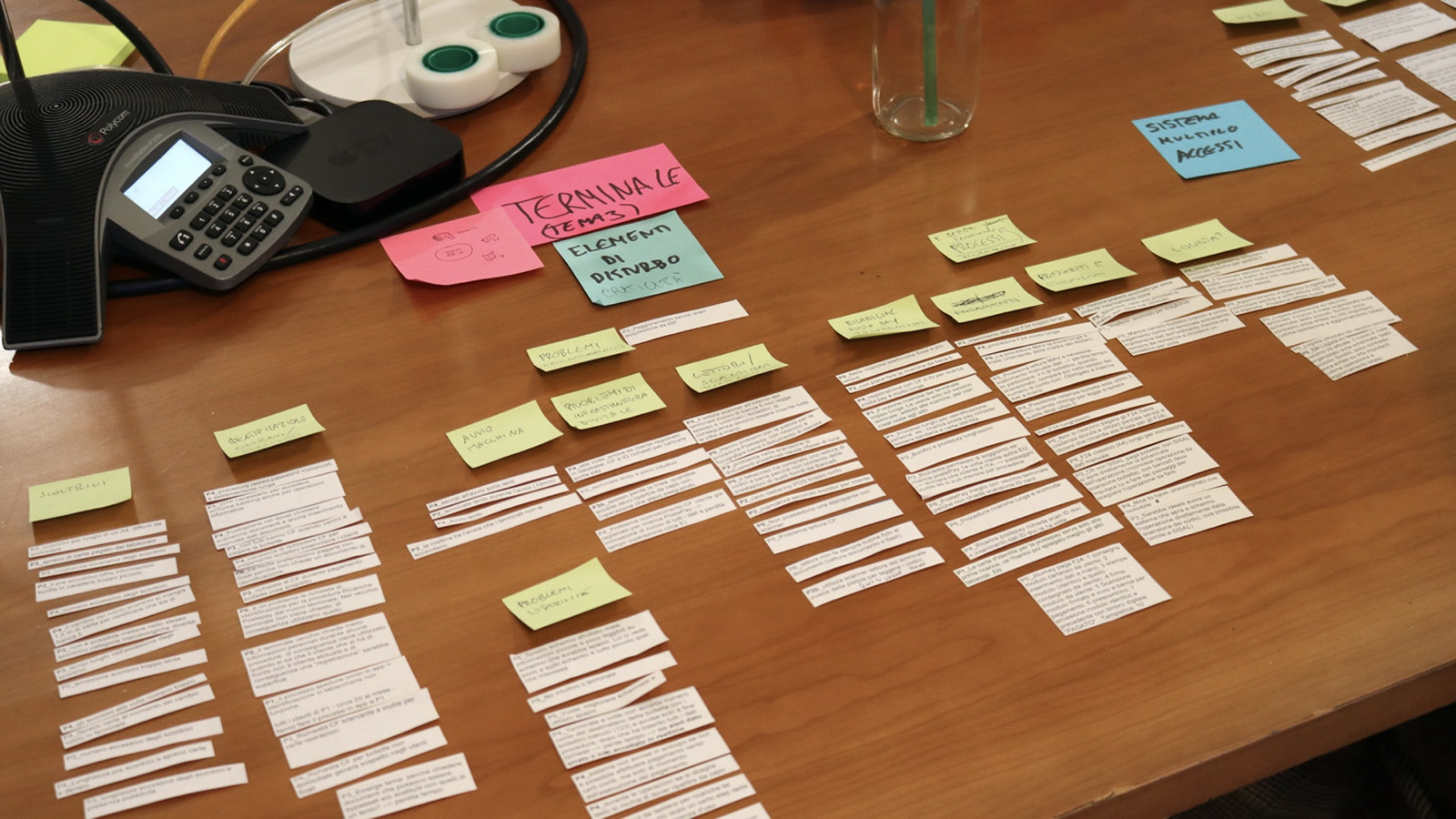 Context
In the last ten years, about a third of bank branches in Italy have been closed. Banks have leveraged the new opportunities provided by technology, but for some sections of the population or in special cases computers and smartphones are not enough.
Banca5 was created on the initiative of Intesa Sanpaolo to meet all customers who need to interact with a person to carry out simple operations (such as payments): distributed over a network of about 15,000 tobacconists, it allows the bank's customers to carry out operations without going to the branch.
Tobacconist shops in Italy do not only provide tobacco products in various forms, but also public transport tickets, lottery products, mobile phone top-ups, utilities bill payments, and stationery. In some cases they also have a bar.

Challenge
In 2019, Banca5 planned to upgrade POS terminals with screen and keyboard to an Android SmartPOS model the size of a phone. To make the transition effective, Experientia was involved as interaction design experts in the research and definition of the new user experience.
We conducted a research on Banca5's existing devices and analyzed the use routines of tobacconists, in order to highlight painpoints and requirements, also compared to the terminals of the competition (Lottomatica and Sisal).

Research
The observations at the tobacconist shop were functional to redefine the terminal's UX (flow and information architecture) and to intercept aspects of the tobacconist's experience. It allowed us to define priorities and needs useful for pursuing the Bank's strategic objectives.

Design
We supported Banca5 in the complete redesign of the new device : the project was conducted in three iterations of prototyping and testing (all in Agile), in order to verify the solution with users as it was implemented.

Impact
The new terminal was launched in mid-2019 and was quickly adopted by some 2,000 tobacconists: intensive work and testing allowed POS interactions to be effectively transferred to a five-inch screen, minimizing error-rate and further speeding up the way tobacconists work.