The Coca-Cola Company
Qualitative research to better understand food and drink consumption

Qualitative research to better understand food and drink consumption
The Coca-Cola Company
The Coca-Cola Company has very detailed marketing research, and decided to add to explore the role of ethnography as an additional method to help them identify and map external and internal triggers for beverage consumption.
Ethnography as new method
An additional method for the Coca-Cola Company to gain insight and explore opportunities.

Instagram 
Participants are asked to take a pictures and describe what they are snacking during the day by receiving a message right before the foreseen snacking time.

Insight visualization 
Strong emphasis on visualization to translate results into actionable opportunities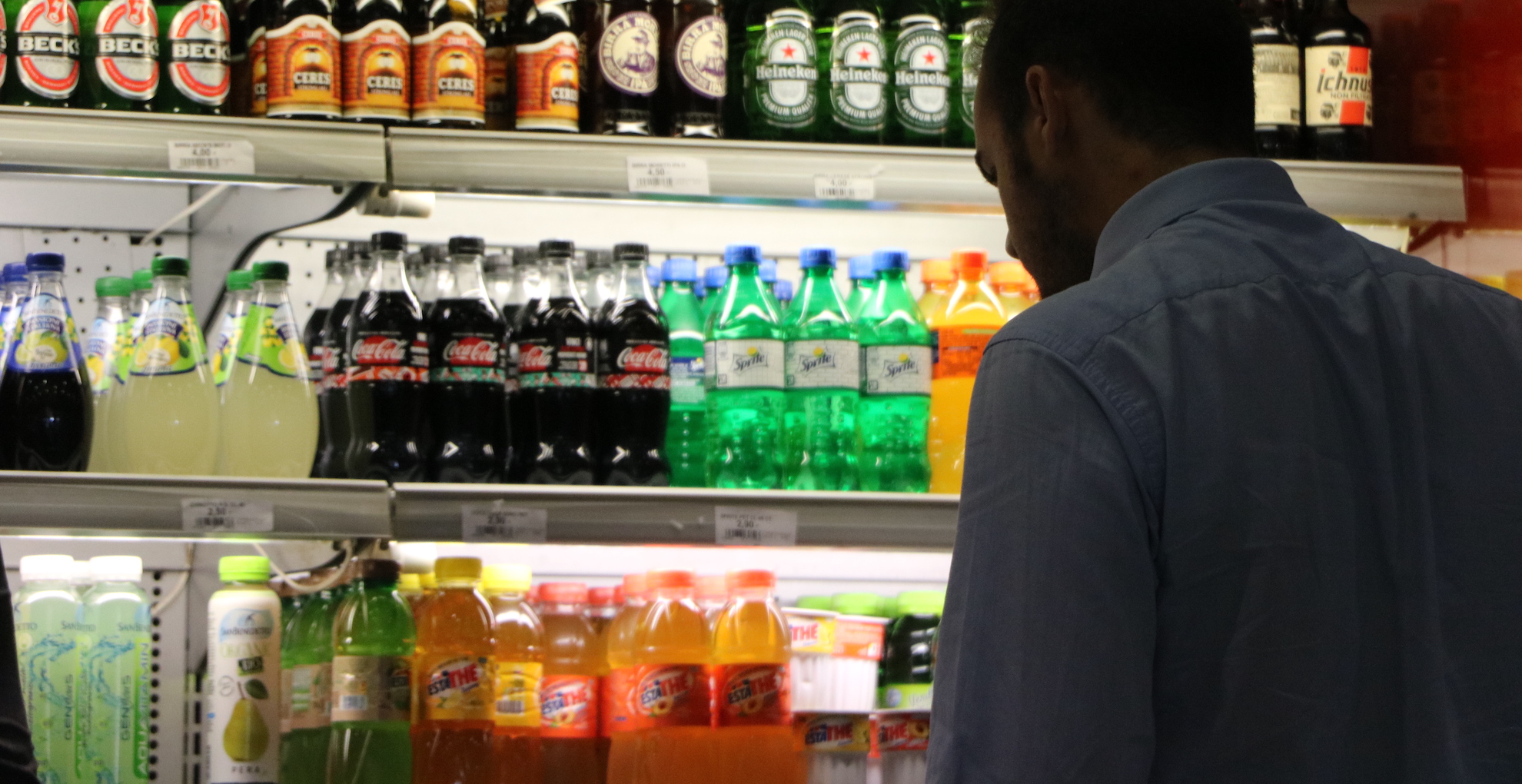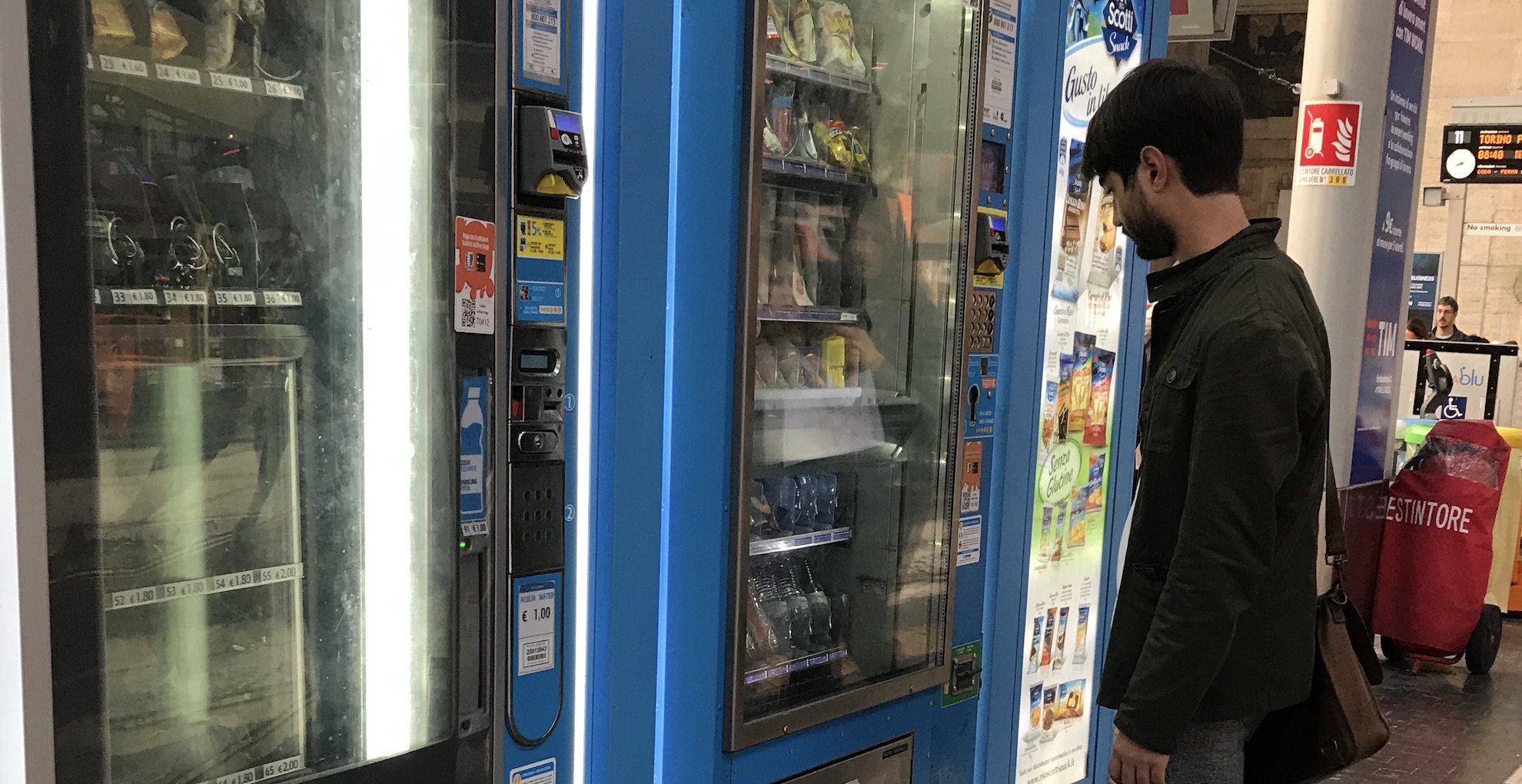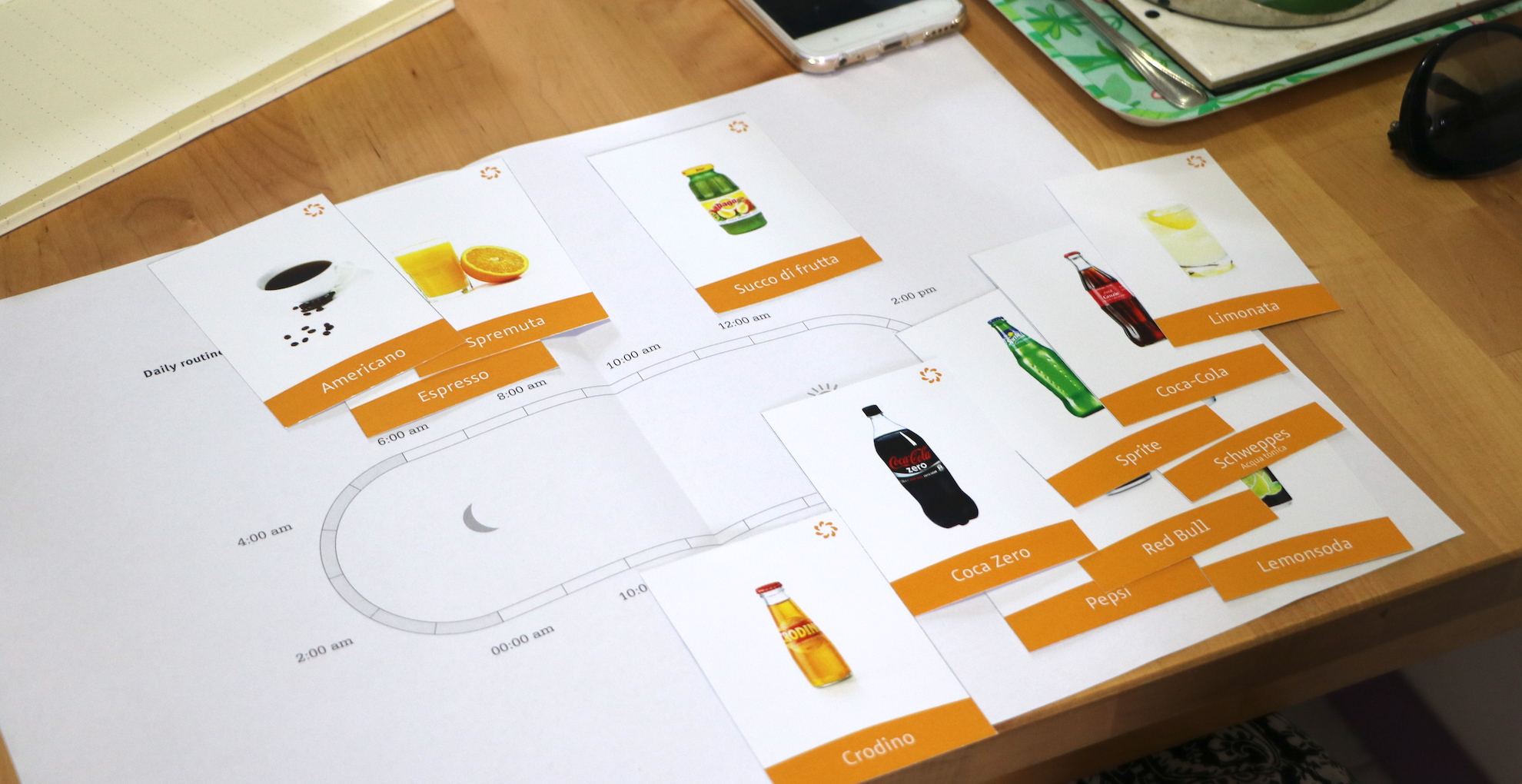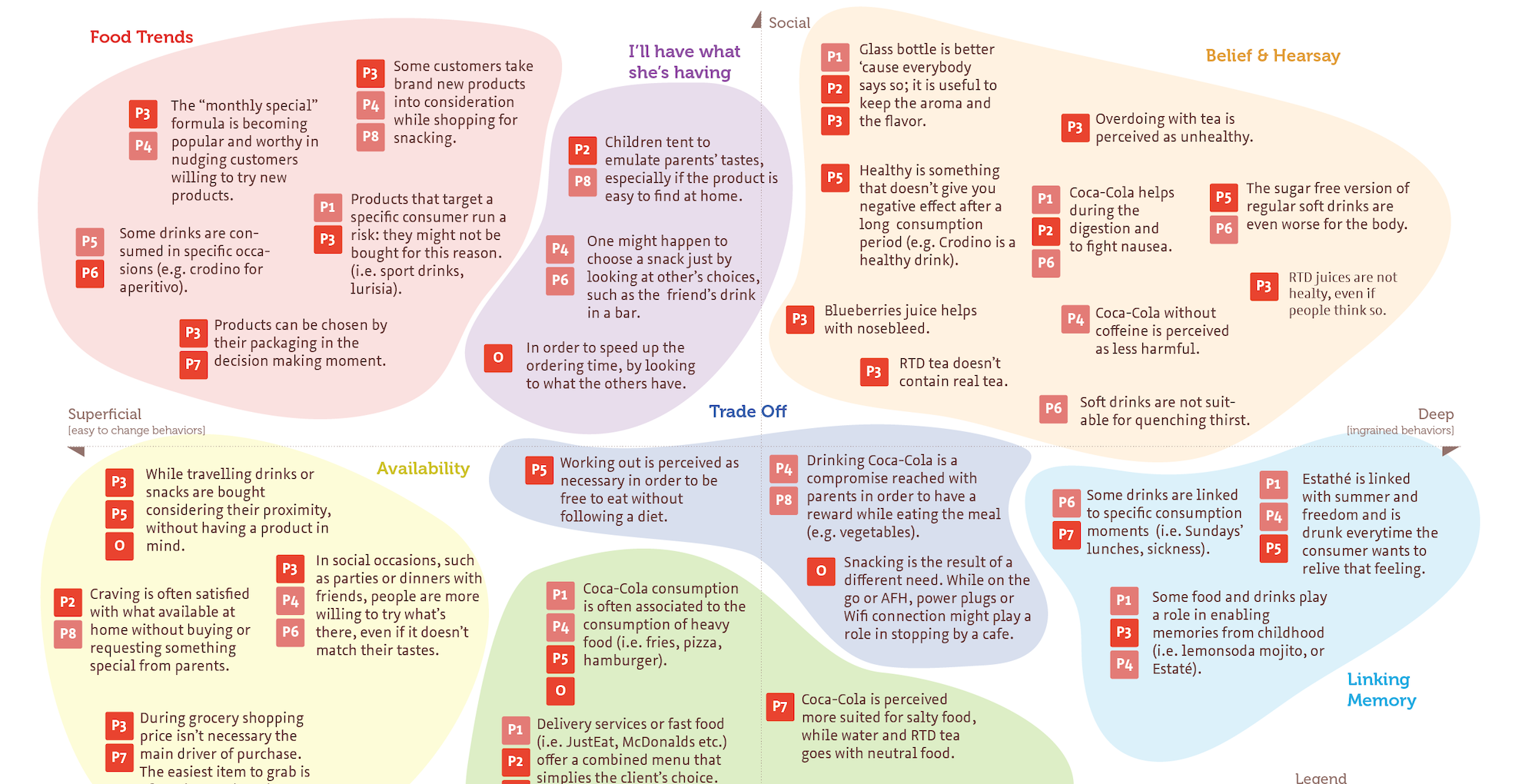 Context
Consumption of food and drink can be tangential and fragmented in our rushed urban lives. The Coca-Cola Company wanted to understand better how to understand people's behaviors and explore opportunities for new products or services.

Challenge
The Coca-Cola Company asked Experientia to support them in an ethnographic research project on snack time, that should also act as a learning opportunity for the company.

Research
Experientia conducted a qualitative research 
targeting young consumers to help the Coca-Cola Company identify triggers, behaviors and expected rewards in beverage consumption during snack time. The approach involved 9 contextual interviews, 10 hours of fieldwork observations and 4 digital diaries on Instagram accounts. Activities tools such as the routine map, the beverage cards and the packaging cards supported the researchers to collect data from participants' stories. The insights have been later visualized in order to identify new opportunity areas for the Coca-Cola Company.

Design
Although mostly a research project, we explored design visualizations to help the company representatives better make sense of the results.

Impact
The results were presented during an internal workshop in Milan with marketing managers from across Europe, who then iterated on the topics identified, and matched them with their own data.