The Yellow Swan
Packaging upgrade for Chinese food producer

Packaging upgrade for Chinese food producer
The Yellow Swan
The Yellow Swan is a new Chinese food company committed to the highest quality standards of egg production. Building on the Japanese practice of eating raw eggs in the morning, Yellow Swan produces high quality eggs to be eaten raw.

The company aims to build world-class high-quality egg leadership brand based on innovative technology, equipment, and production management models.
Packaging design explores the core value of the brand 
The core value of the brand is quickly and immediately communicated to consumers through the packaging.

Pictographic graphics logo design builds new brand identity 
We simplify the shape of swan and yolk to make it more friendly and geometric. Creative and easy to identify.

Different sales platform use different packaging design 
We designed different packaging for different sales platforms to maintain the unity of the visual system.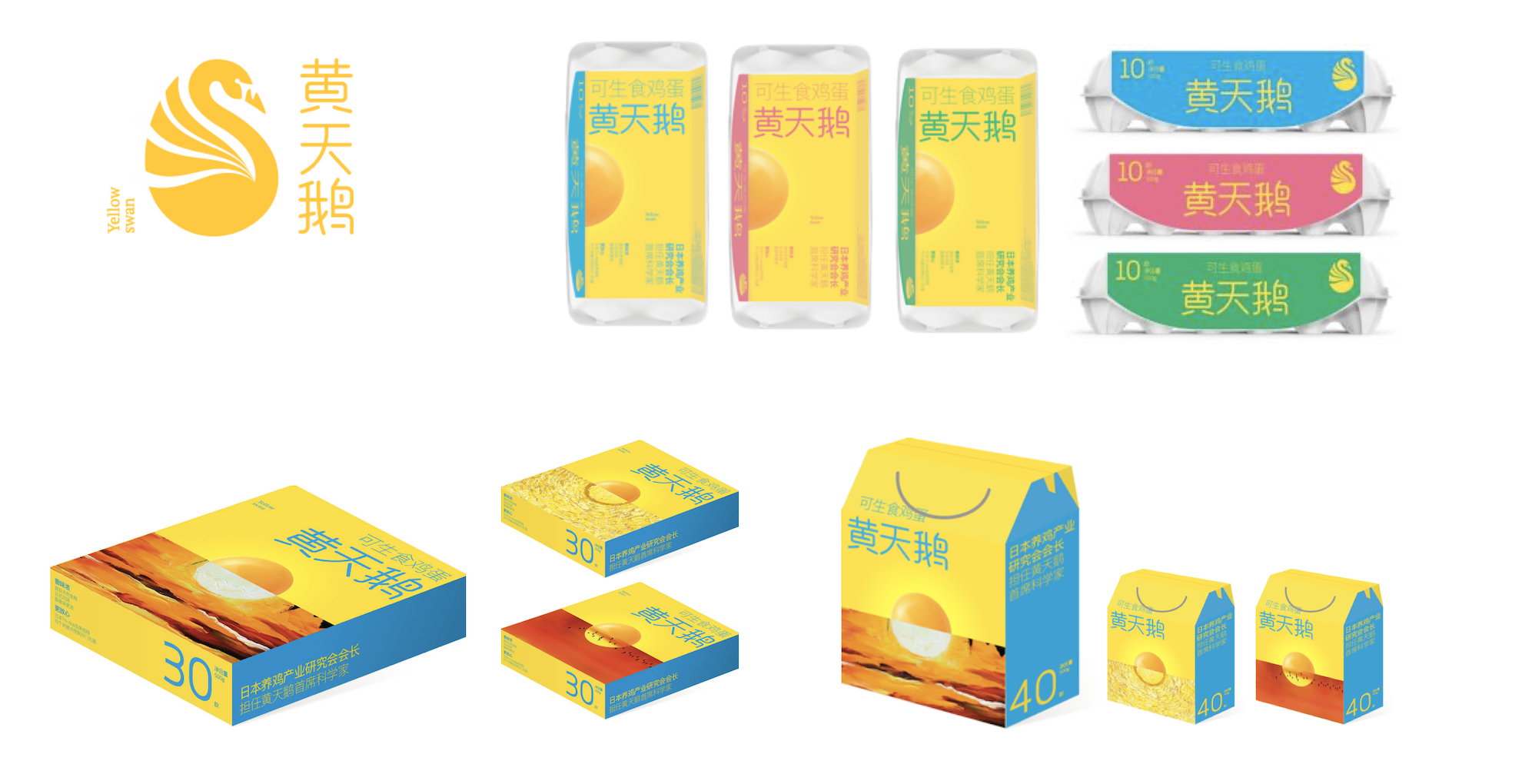 "Sunrise" concept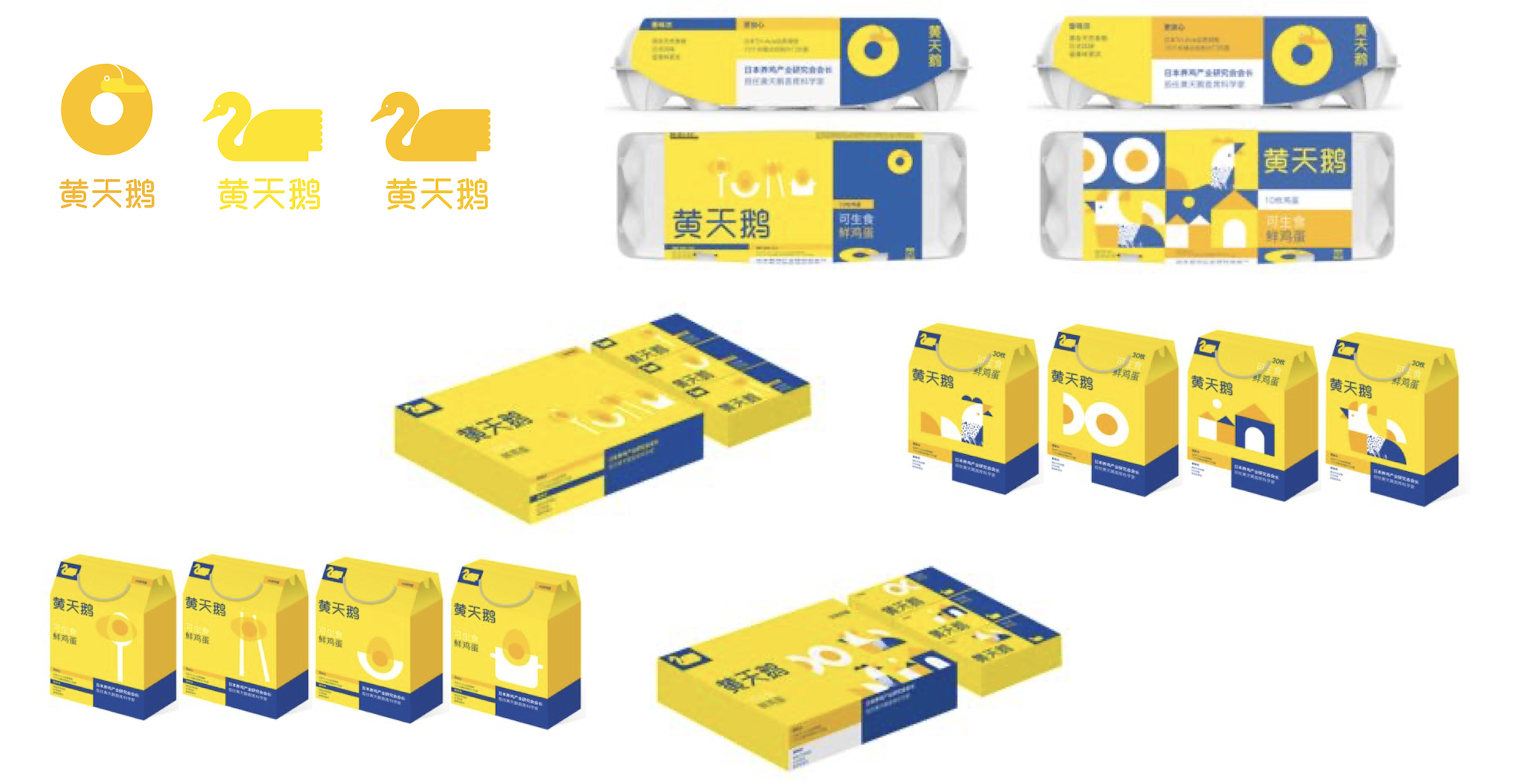 "Eat it raw" concept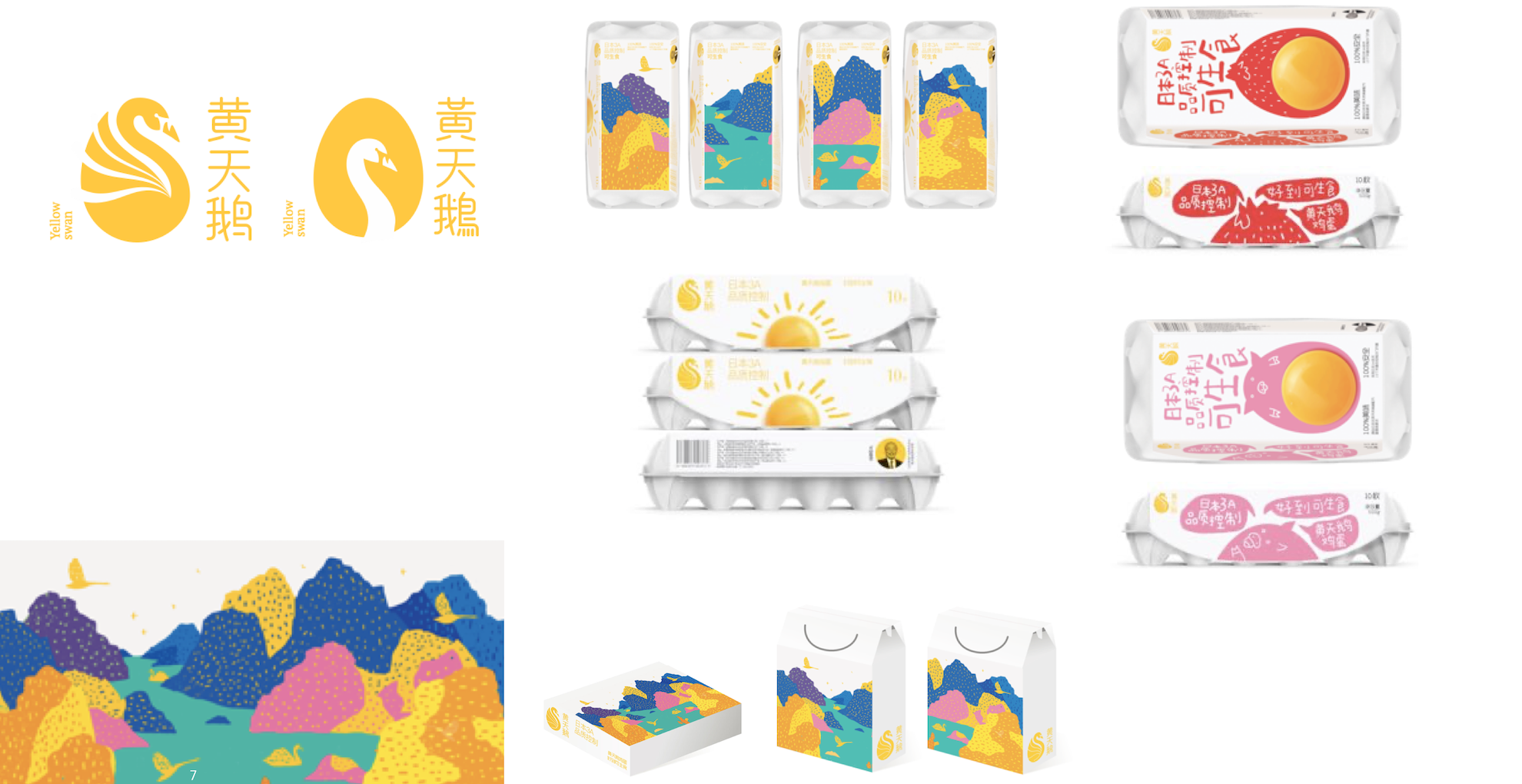 "Swans in Chinese scenery" concept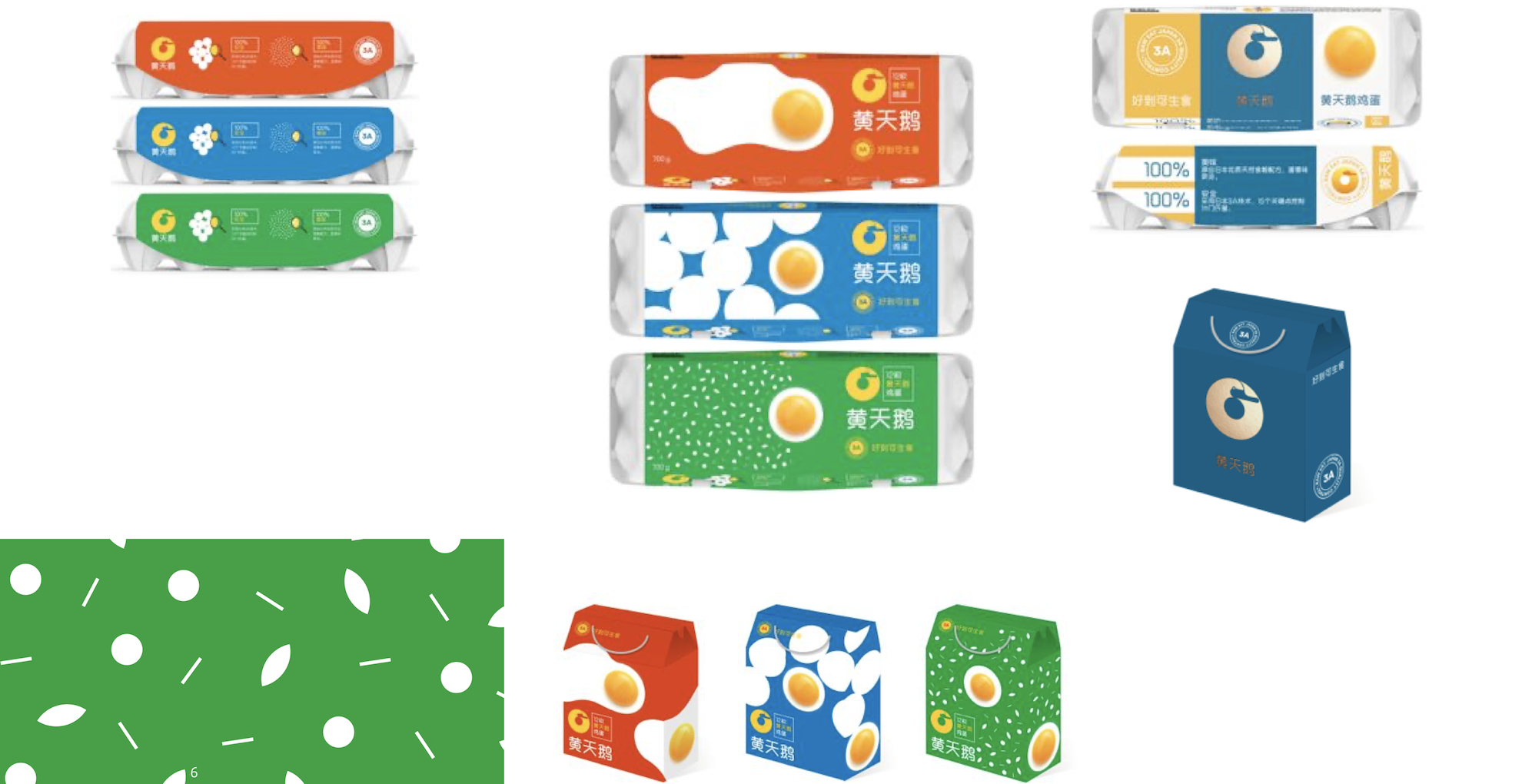 "Safe and good to eat raw" concept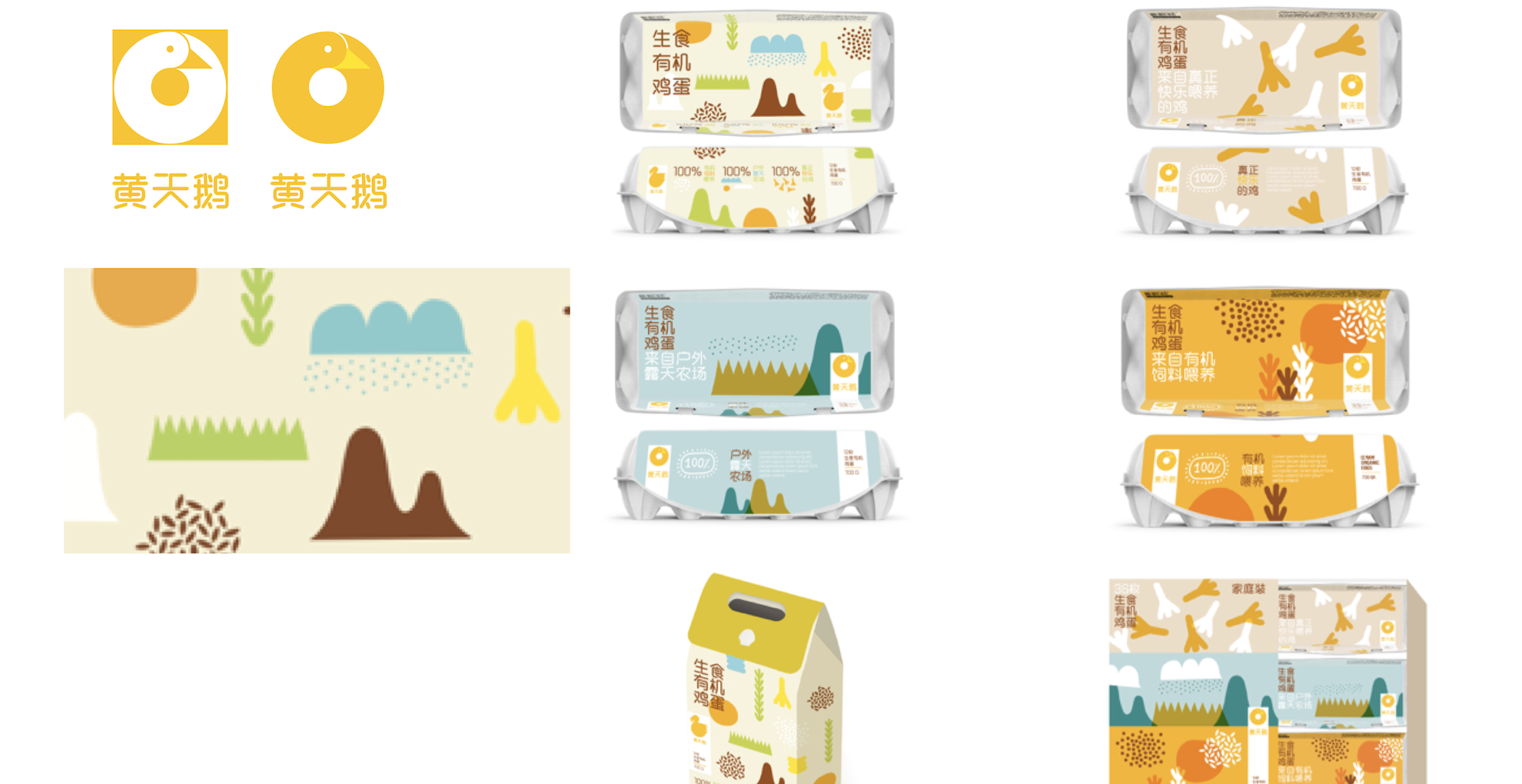 "Simply natural" concept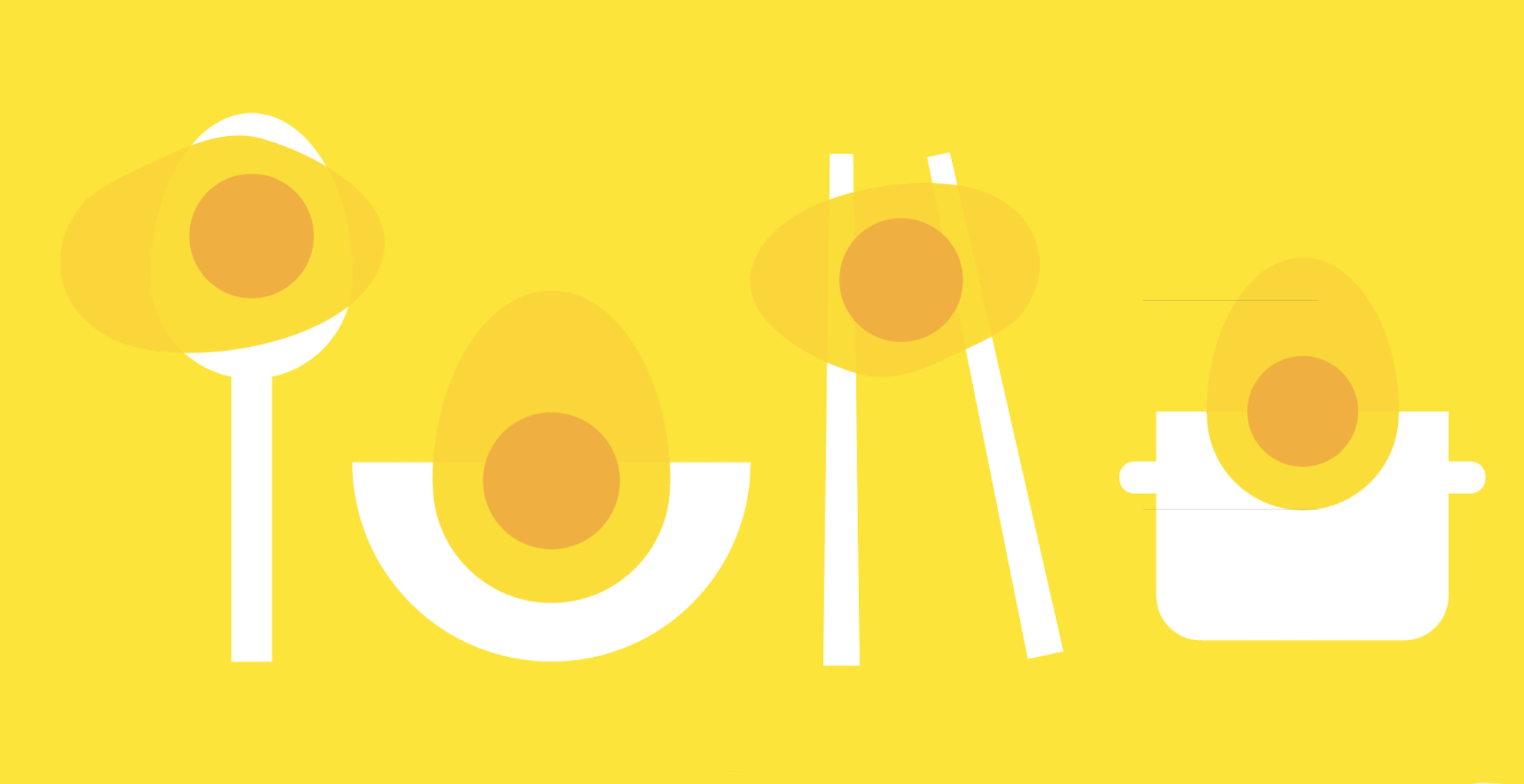 Identity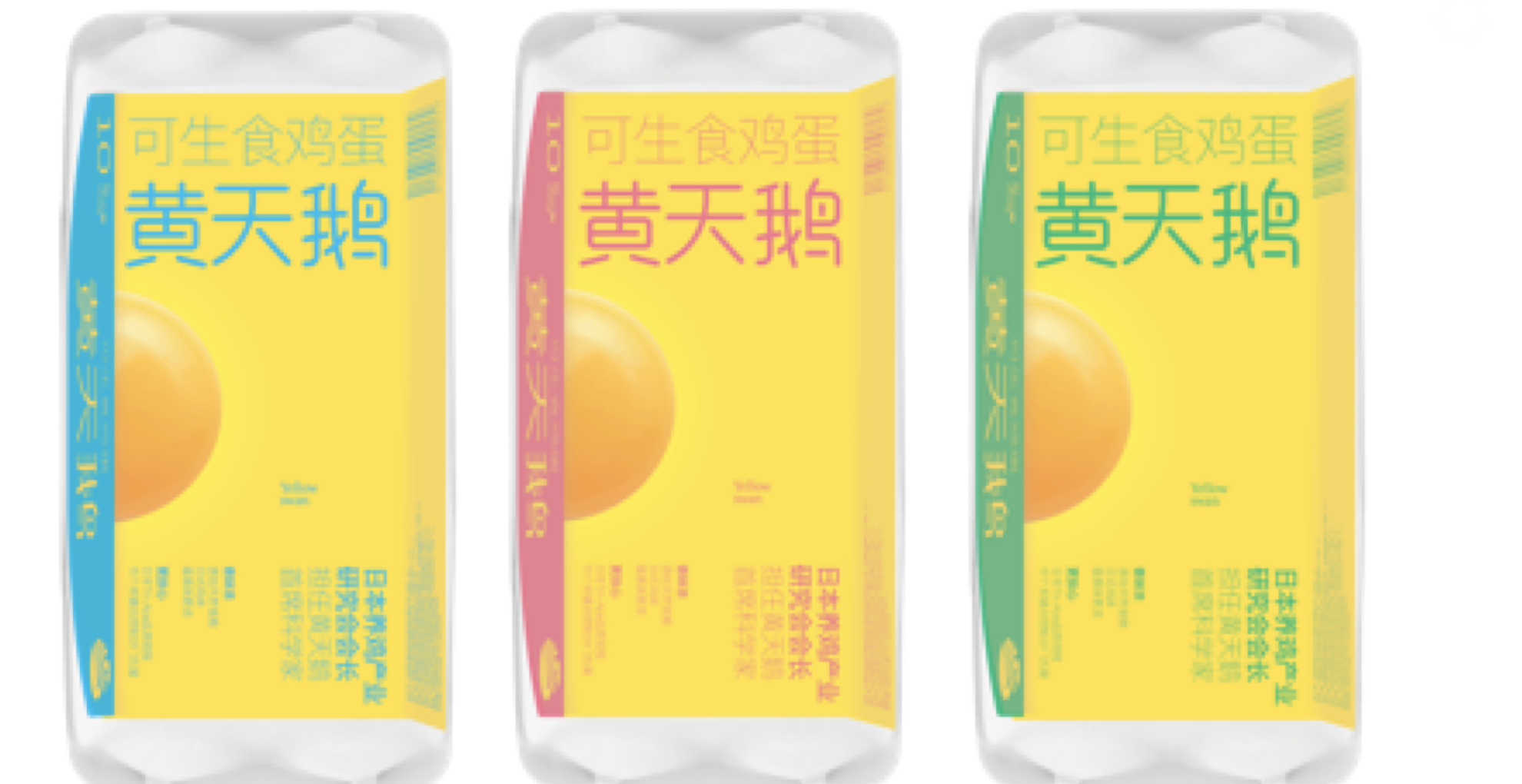 Egg box design
The project involved a concept development phase to solve specific packaging design needs of the brand. We developed 2 main packaging design concepts from supportive visuals and content to a precise brand message. The aim was to develop a concept that provides a distinct design solution and effortless effectiveness on multiple levels, is unique, and stands out from retail shelfs.
Experientia redefined the overall brand visual identity and strategy in terms of brand's core values, brand voice, and brand messaging architecture, and then developed the production ready design specifications of the instore, online and gift packaging.