Wistron
Improving digital signage in supermarkets

Improving digital signage in supermarkets
Wistron
Wistron, a Taiwanese original design manufacturer, asked us to investigate how existing and emerging technology can be used in mid-sized supermarkets to improve the shopping experience.
Trend research 
We analyzed the market looking for good practices, current innovations and future trends in mid-sized supermarkets and stores.

Observations 
We undertook qualitative research in New York and Milan, and represented the behavioral patterns uncovered through life cycle analysis and engagement profiles.

Scenarios 
Bringing our insights to Wistron, we facilitated an innovation workshop to identify potential opportunities and collaboratively generate scenarios for future supermarkets.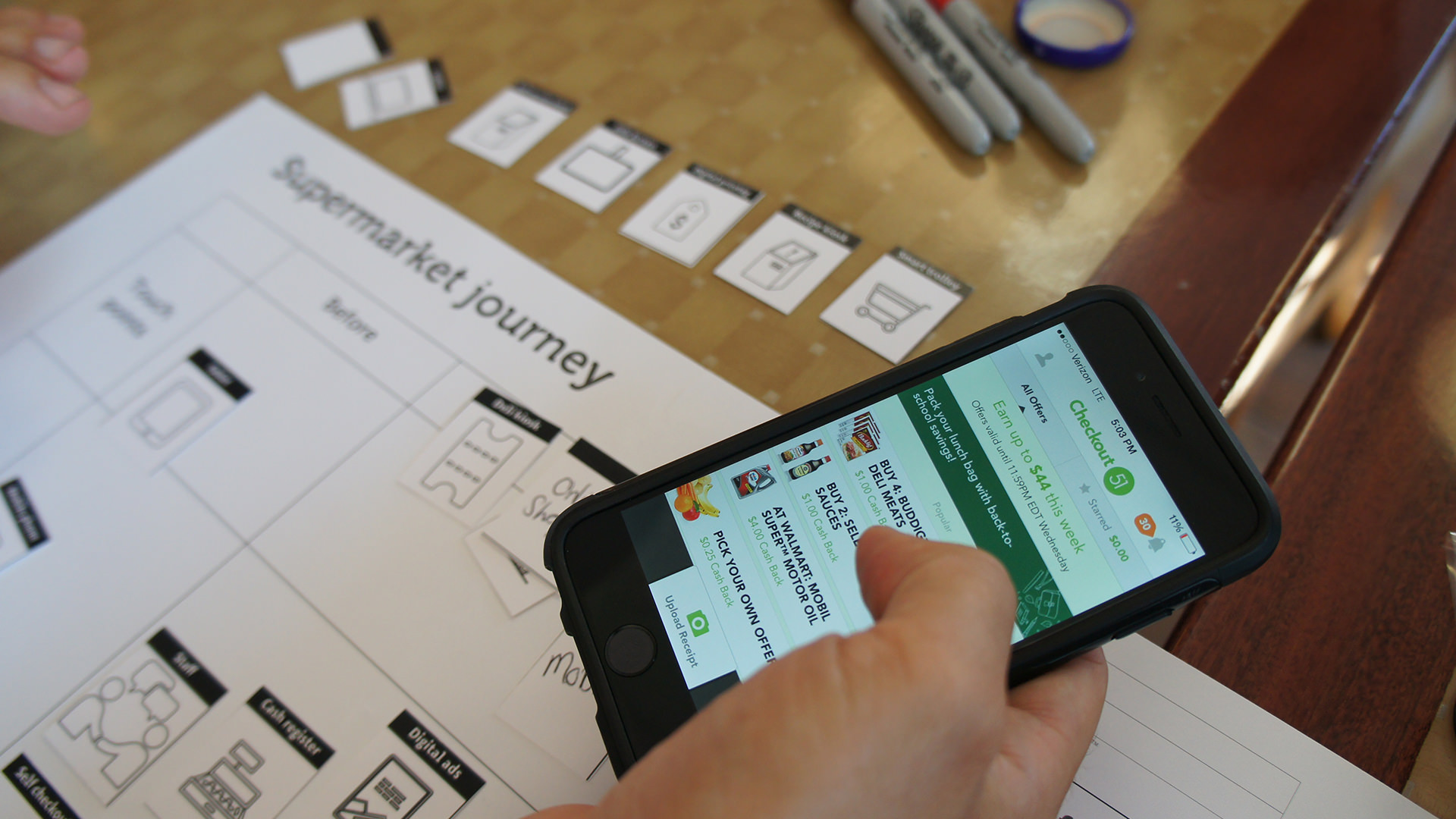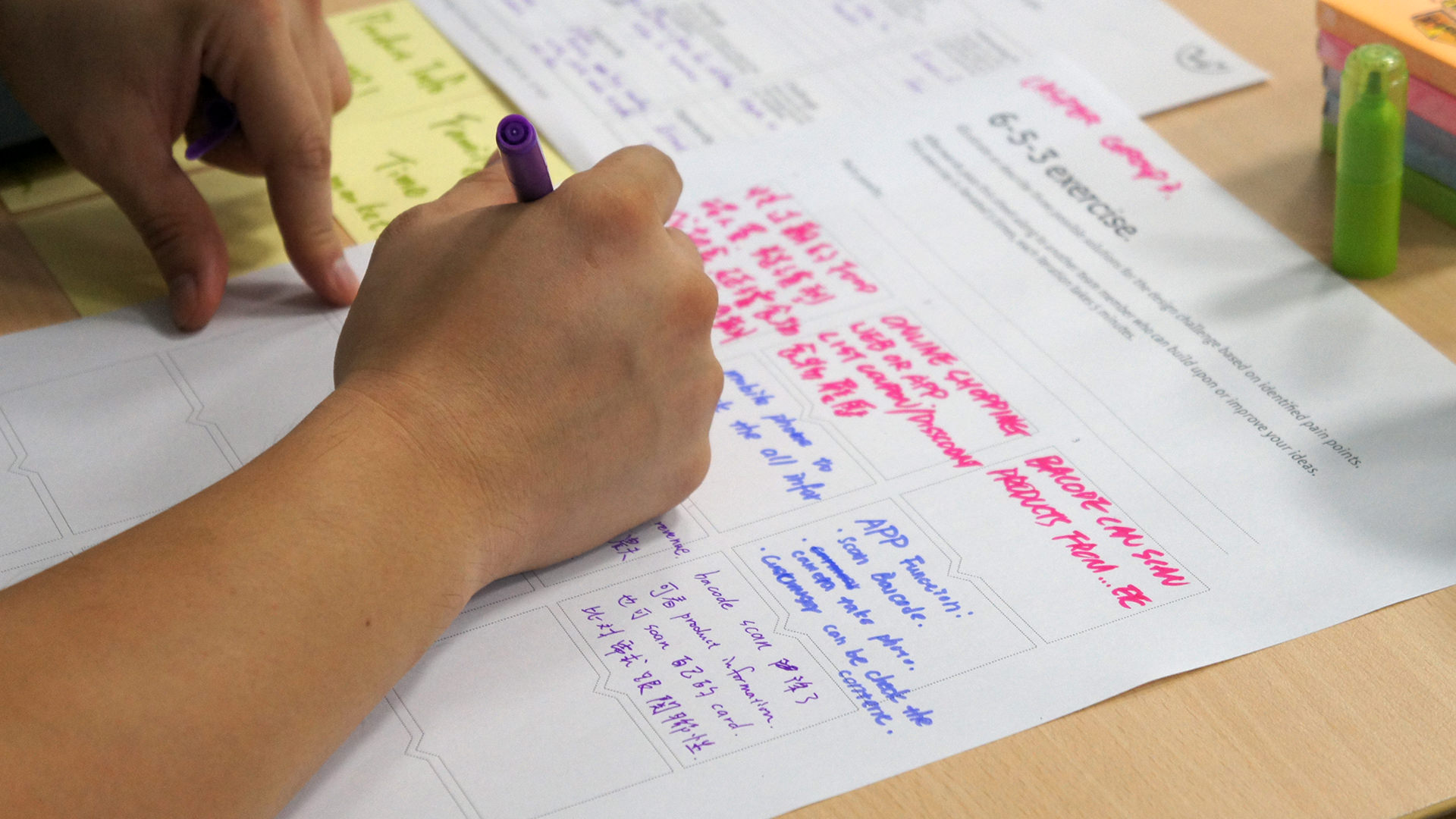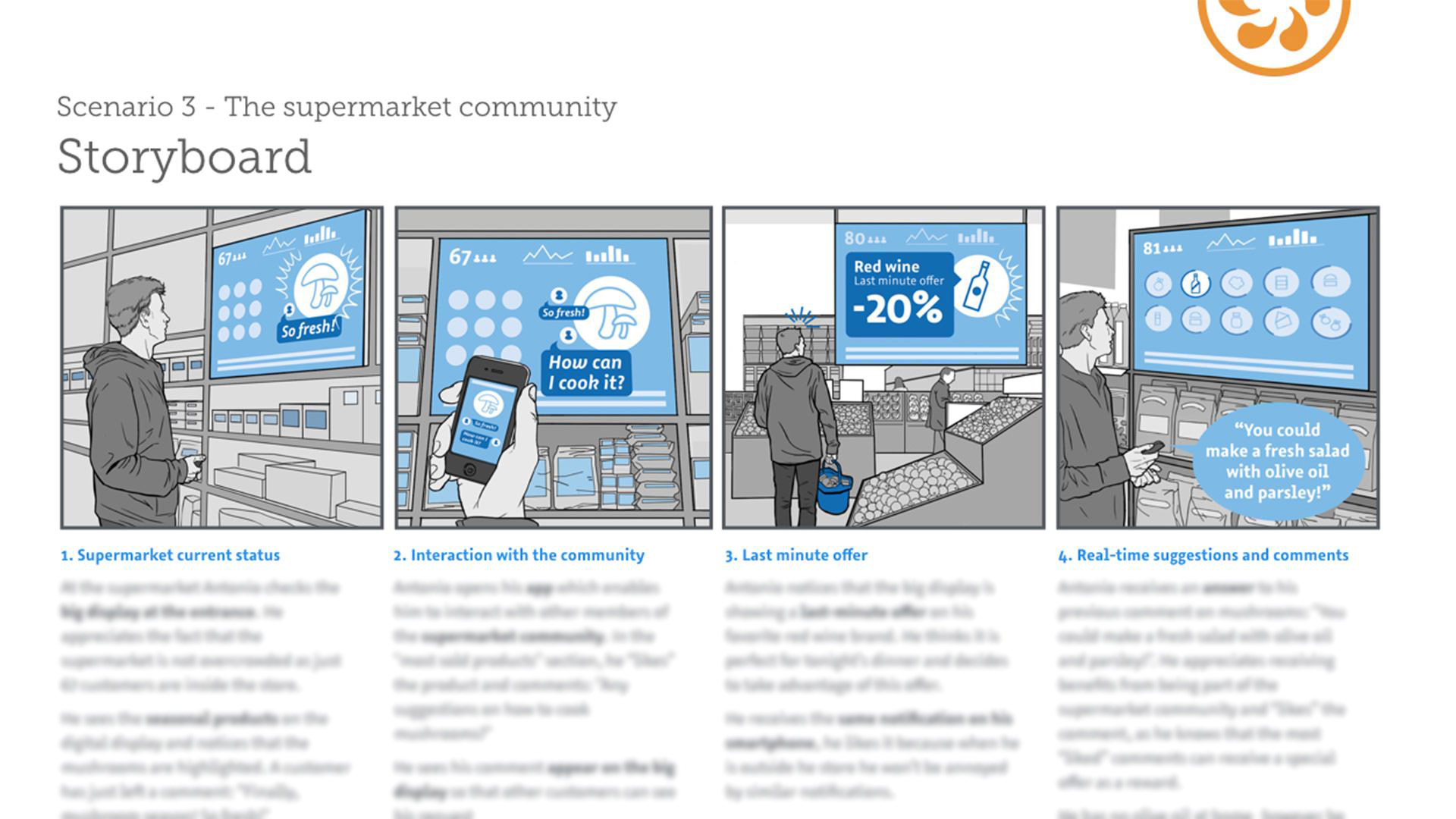 Context
To address a trend of industry commodification and extreme competition with Chinese competitors, Taiwanese companies need to move from being an OEM's to becoming design-driven ODM's, that know how to interact with their clients and customer needs. UX design has recently helped some OEMs transform into ODMs and to develop their own brands, through a greater awareness of end-user behaviors, preferences and mental models.
ODMs can use the UX approach to create a roadmap of people-centered innovation that helps them to identify opportunity spaces in the market, and ways to create unique differentiators.

Challenge
Wistron, traditionally a display maker, is aiming to become a product category innovator, and develop its own concepts, based firmly on people's mental models and mindsets, and not simply on technological capabilities. It approached Experientia to help it in this journey. One of its client industries is retail, where digital displays are increasingly common.
How can technology (existing and emerging) be used within mid-sized supermarkets and food service chains in the US to offer better information and increased interaction to customers regarding the suppliers and products in-store?

Research
The research explored how display product and service design can play an active role in nudging people's behavior to a better customer experience, also in terms of lifestyle and health, and to foster increased productivity and market competitiveness for Wistron clients.
To understand shoppers' experience of retail stores, we investigated their unfulfilled needs, identified purchasing behaviors and analyzed technology usage in relation to shopping.
We undertook qualitative research in New York and Milan, which comprised contextual interviews, shadowing and an ethnographic exploration of mid-sized supermarkets. Based on the different behavioral patterns uncovered, we then created multiple life cycle profiles demonstrating how singles, couples and families' shopping habits diverged.

Design
Bringing our insights to Wistron, we designed and facilitated a two-day innovation workshop in Taipei with clients and stakeholders to identify potential opportunities and collaboratively generate scenarios for future supermarkets.
Our deliverables include a research report and presentation, customer journeys, a customer engagement and lifecycle framework, future scenarios and an opportunity map.

Impact
The project resulted in a scenario-based vision of a new product offering, which also explored principles that future display solutions should adhere to. Wistron used the scenario as a communications tool - targeted to its own clients - to showcase the company's ability to use the UX approach to drive innovation in product development and to reposition the company as an innovation partner, and not merely a manufacturer.