BNL
HelloBank!'s new online presence

HelloBank!'s new online presence
BNL
BNL engaged Experientia to redesign the digital presence of HelloBank! and propose a more extensive suite of features within their digital products.

We delivered a cohesive visual language and clear information architecture across their new responsive website and mobile app offerings.
Strategic effort - Experientia was BNL's strategic partner in redesigning HelloBank!'s visual brand and cross-channel digital presence in Italy.

Three platforms - We developed a cohesive visual language and information architecture approach for the new brand and redesigned three platforms: their responsive website, mobile banking app and online trading platform.

Design guidelines - For the launch of their redesigned products, we also developed visual communication assets and provided support for the internal roll-out of new design guidelines.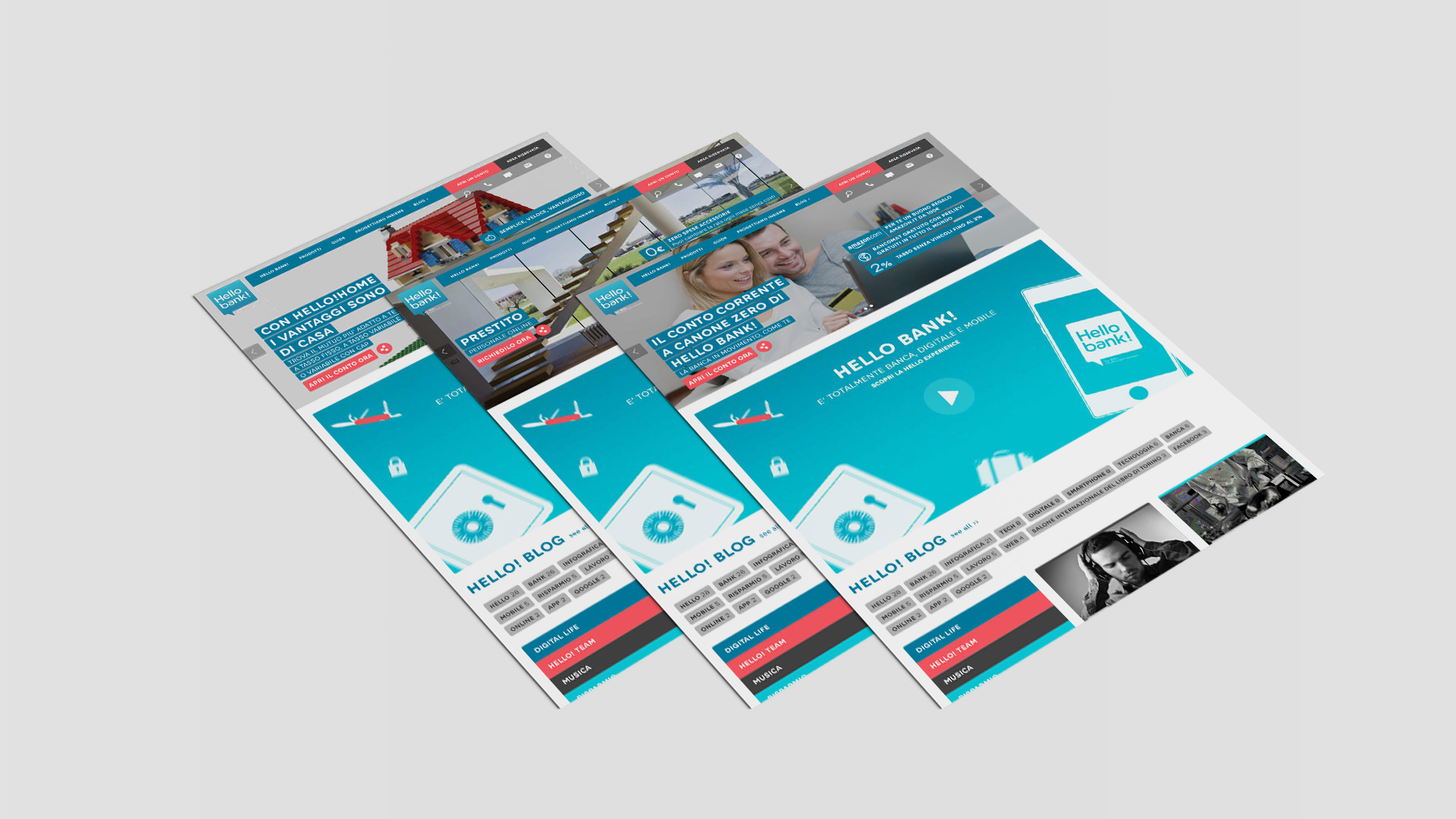 We provided support for the internal roll-out of new design guidelines.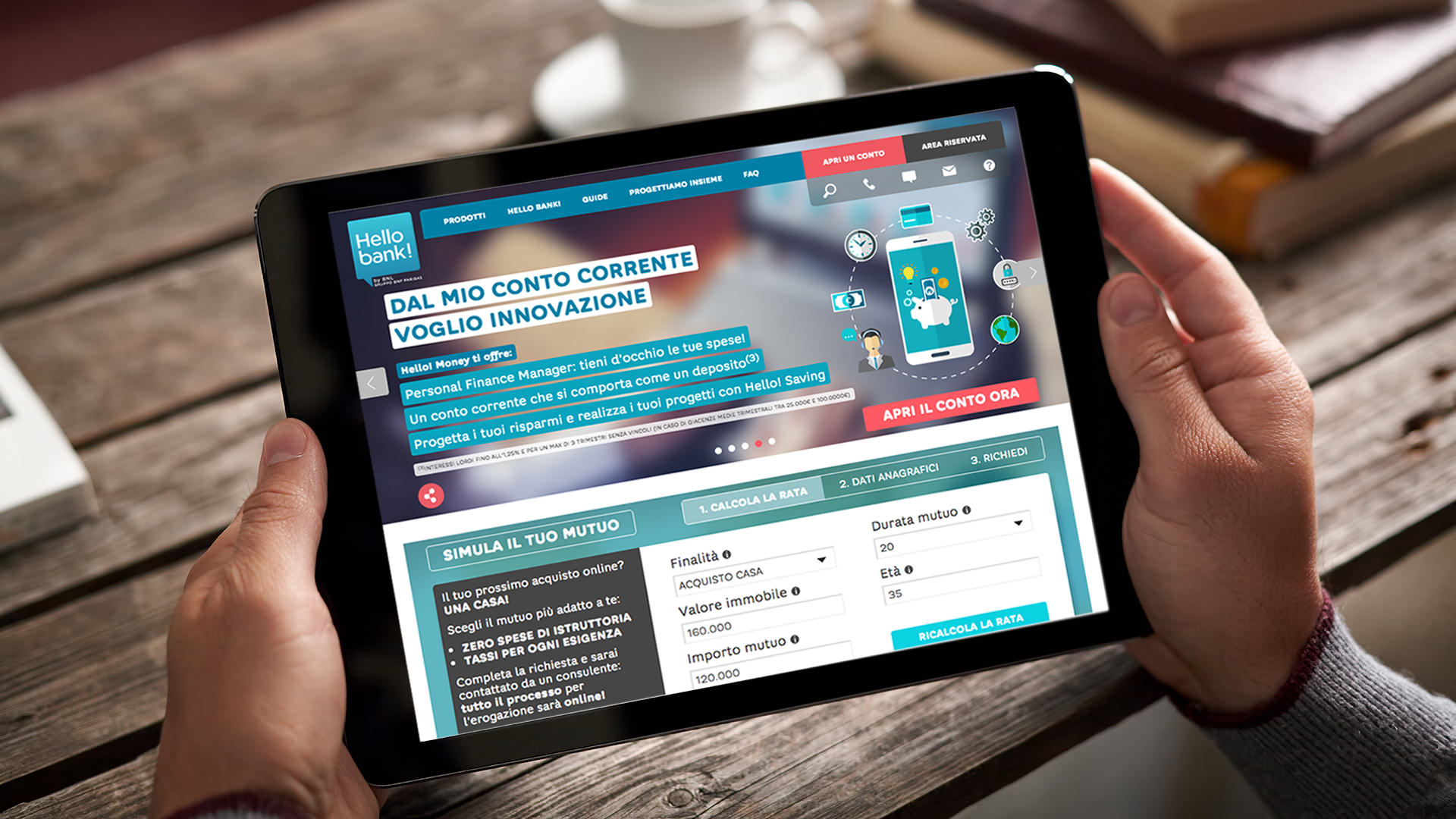 We developed a vision for a fresh visual language and clear information architecture for their new responsive website.
This visual language was also extended to their mobile banking apps.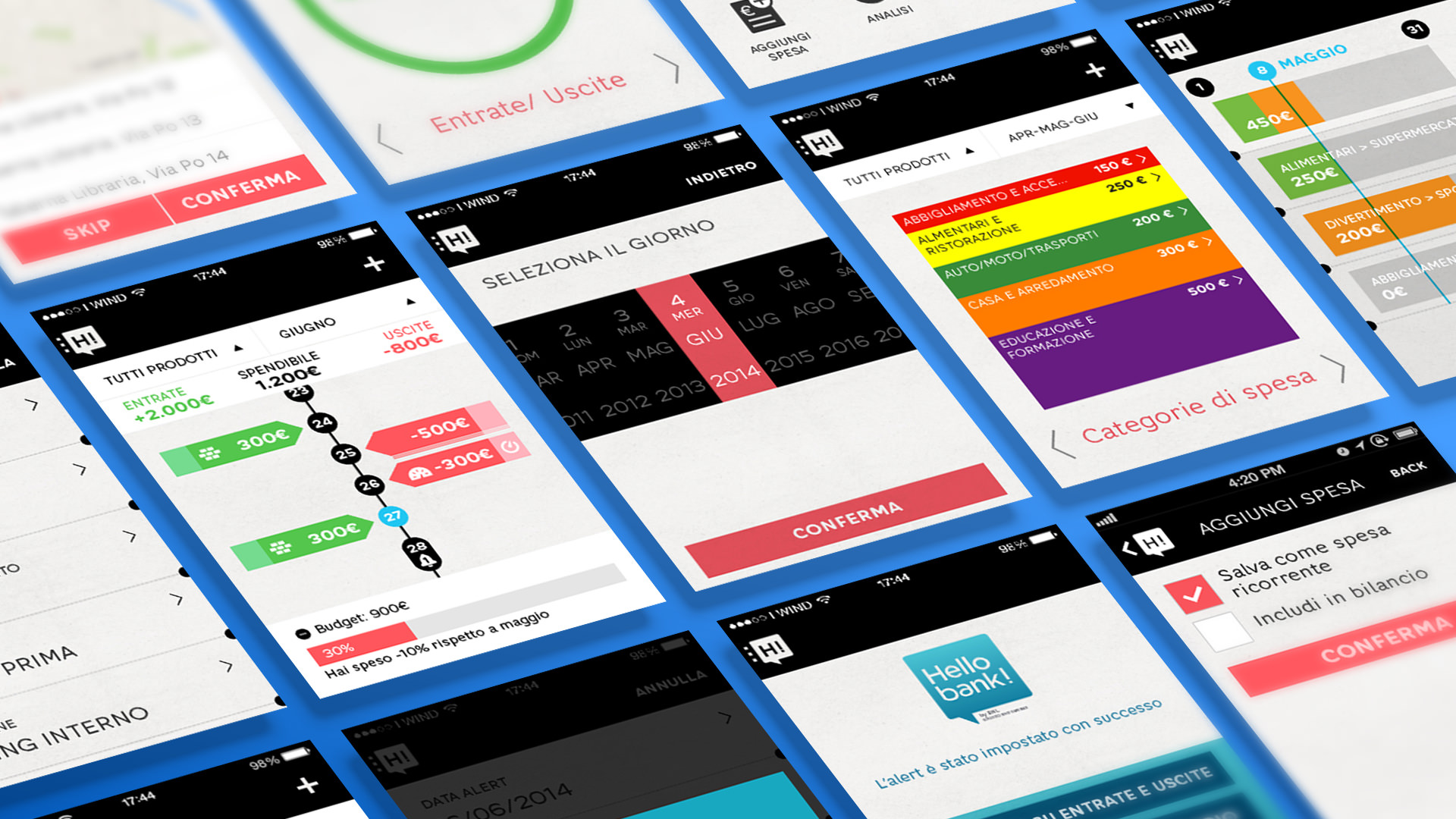 Different screens for HelloBank!'s mobile banking app.
Redesign
For the design research phase, we conducted a benchmark of financial service digital offerings and designed two possible website navigations, which were tested with real users. The site was then designed with a mobile-first approach to ensure content optimization across devices.

Mobile banking
The redesigned mobile app includes increased customizability and new features, allowing users to intuitively understand how their expenses are distributed and set budgets on-the-go. Based on user feedback, the bill payment and MAV/RAV features were also improved on the new app.

Online trading platform
To augment the redesign of the online trading platform for commercial banking clients, we also created two interactive simulators allowing users to explore different product choices. The Investment Simulator is a tool that gathers information on the risk appetite and investment readiness of users, while the Product Profile Simulator offers a tailored range of products that suits users' needs.

Aside from product-related deliverables, we also support HelloBank! in developing visual communication assets and integrating the current team with the new design guidelines.