Bologna Airport, Italy
Defining the user flow for the new social robot

Defining the user flow for the new social robot
Bologna Airport, Italy
We helped Aeroporto di Bologna to introduce the first ever social robot in an Italian airport. As the airport grows, it aims to stay ahead of the curve and ahead of its users' pain points.

Based on an understanding of the airport customers, its context and its potential, Experientia designed and tested a coherent user experience with a friendly airport robot as well as a fully-functional prototype.
Our fascination with AI
How do people want to interact with a robot when they're traveling? This project demanded a careful evaluation of the role of human contact and empathy in the uniquely chaotic environment that is an airport.

Work in partnership
We worked closely with the Aeroporto di Bologna ecosystem and Pepper's software development agency to facilitate an efficient and impactful "go live," that ensured the passenger's voice stayed prevalent.

Foundations in research
We conducted research with people in Bologna airport, to make sure that we designed behaviors for Pepper that fit the exact context we were designing for.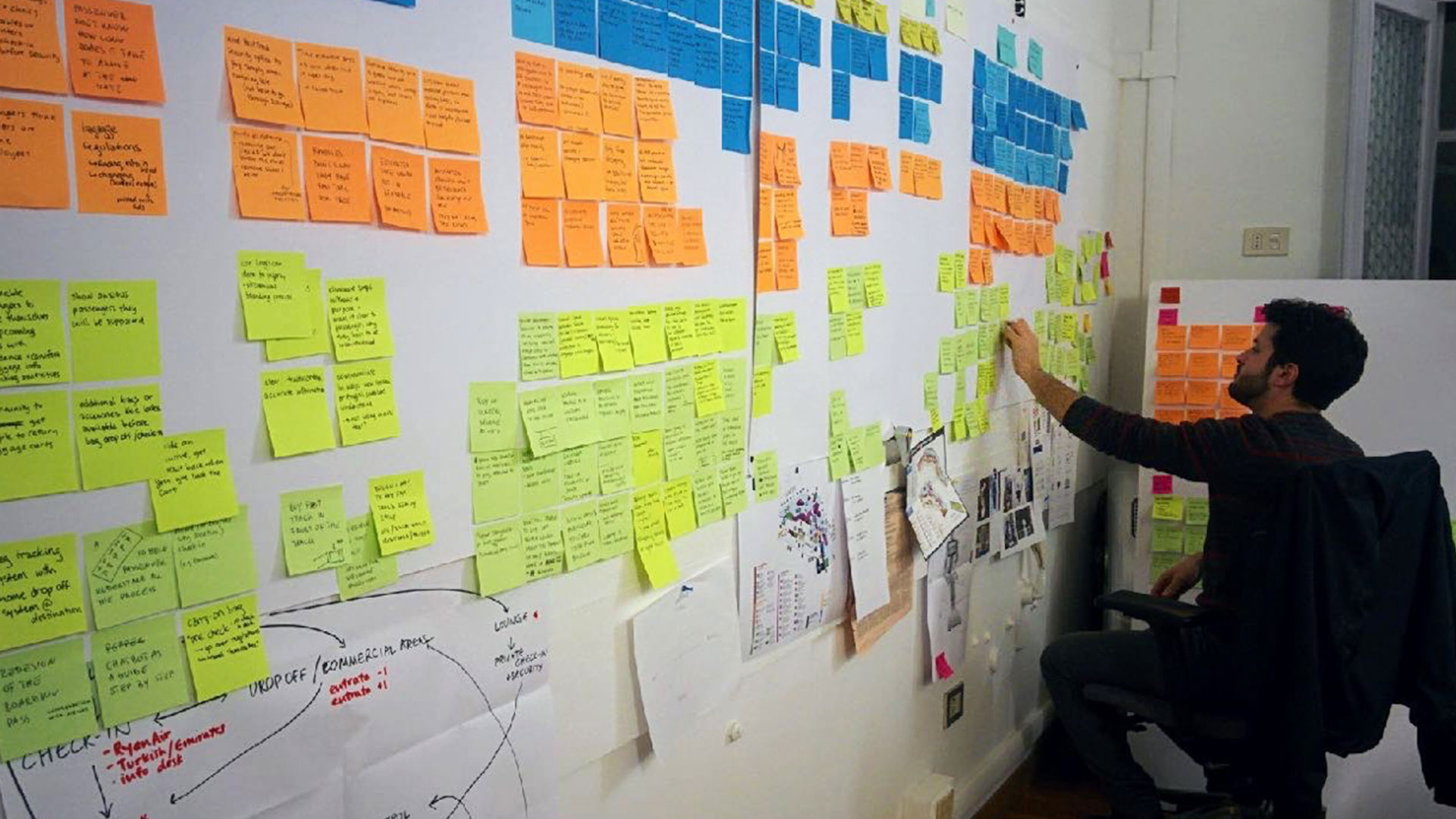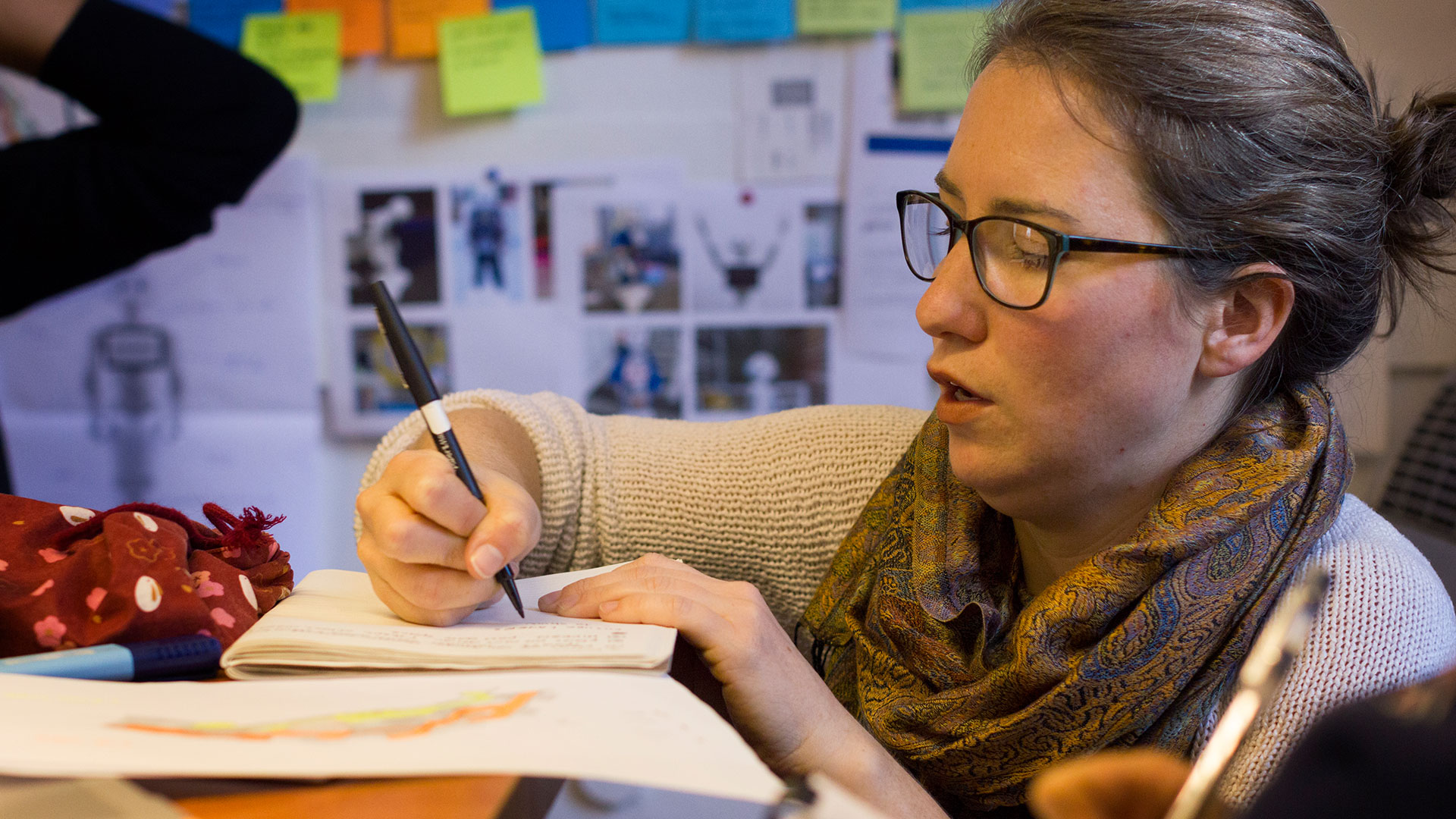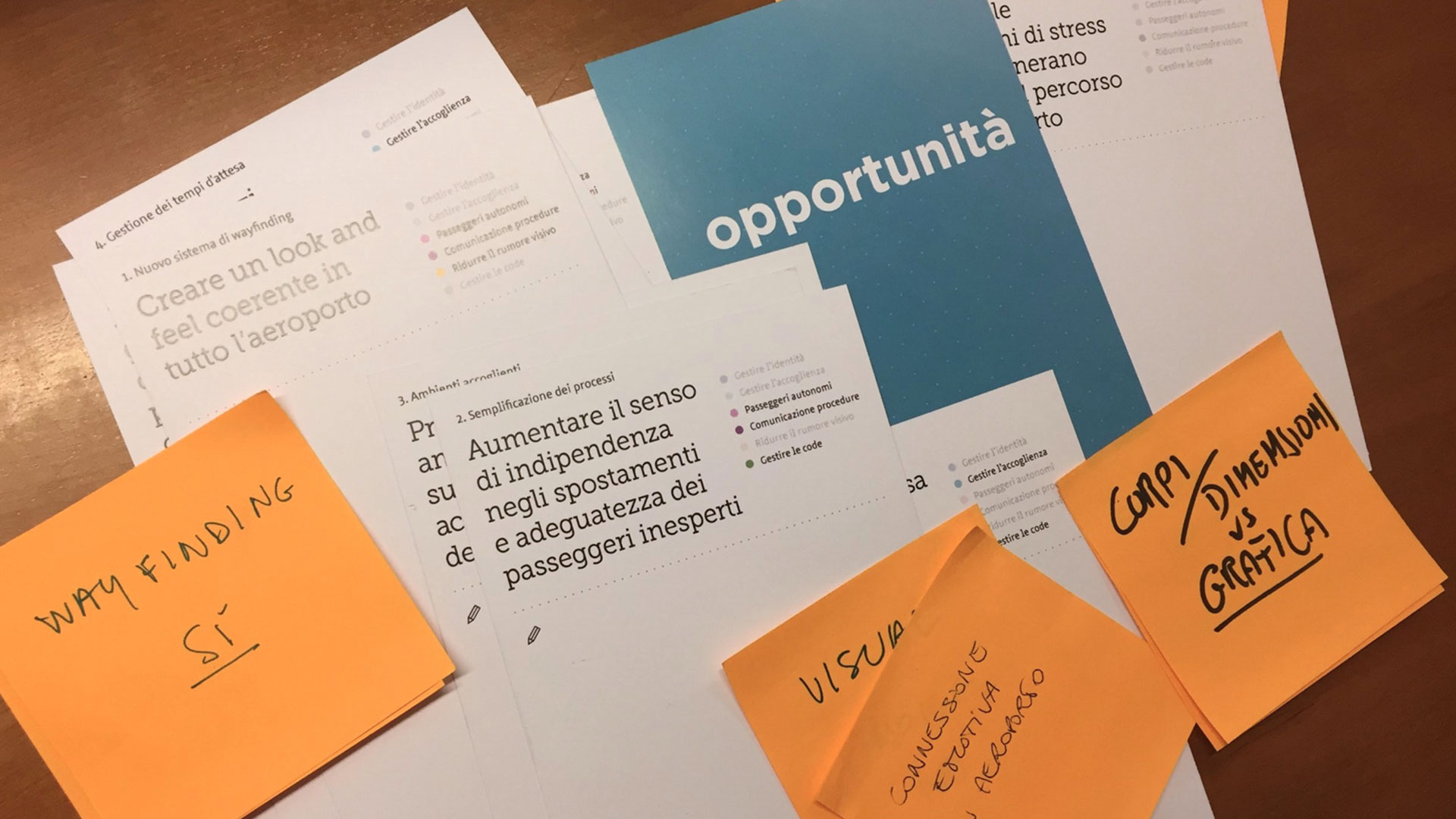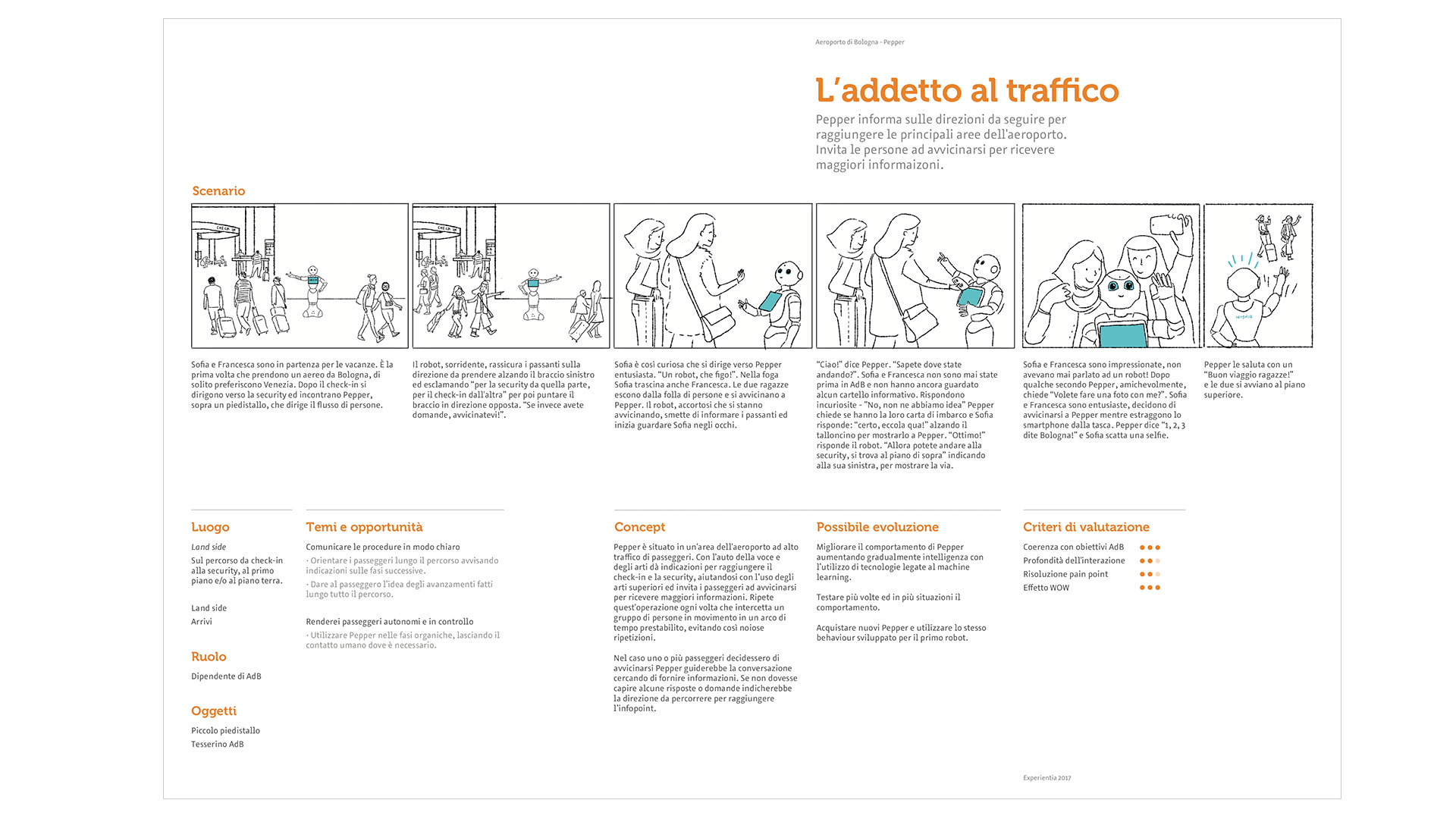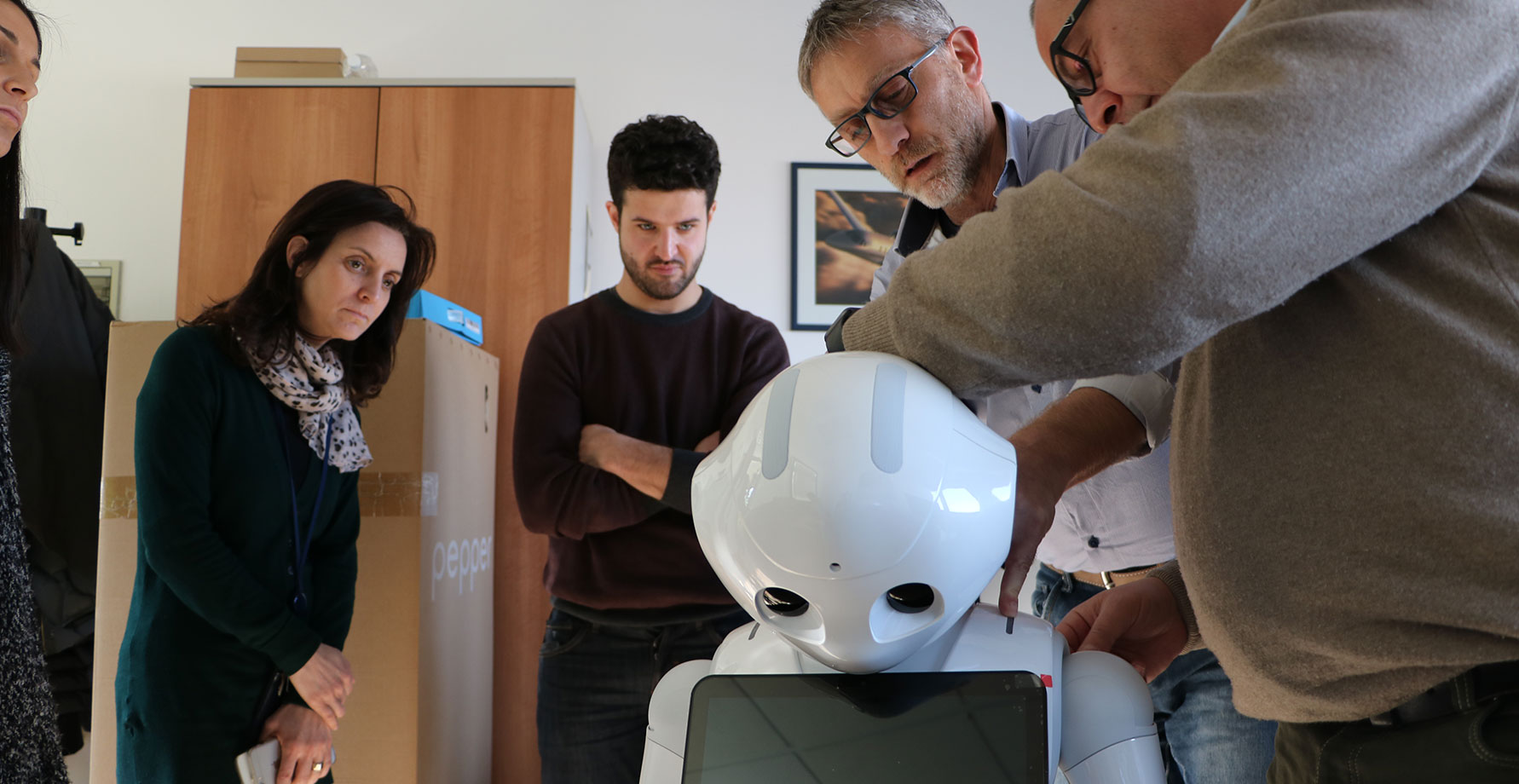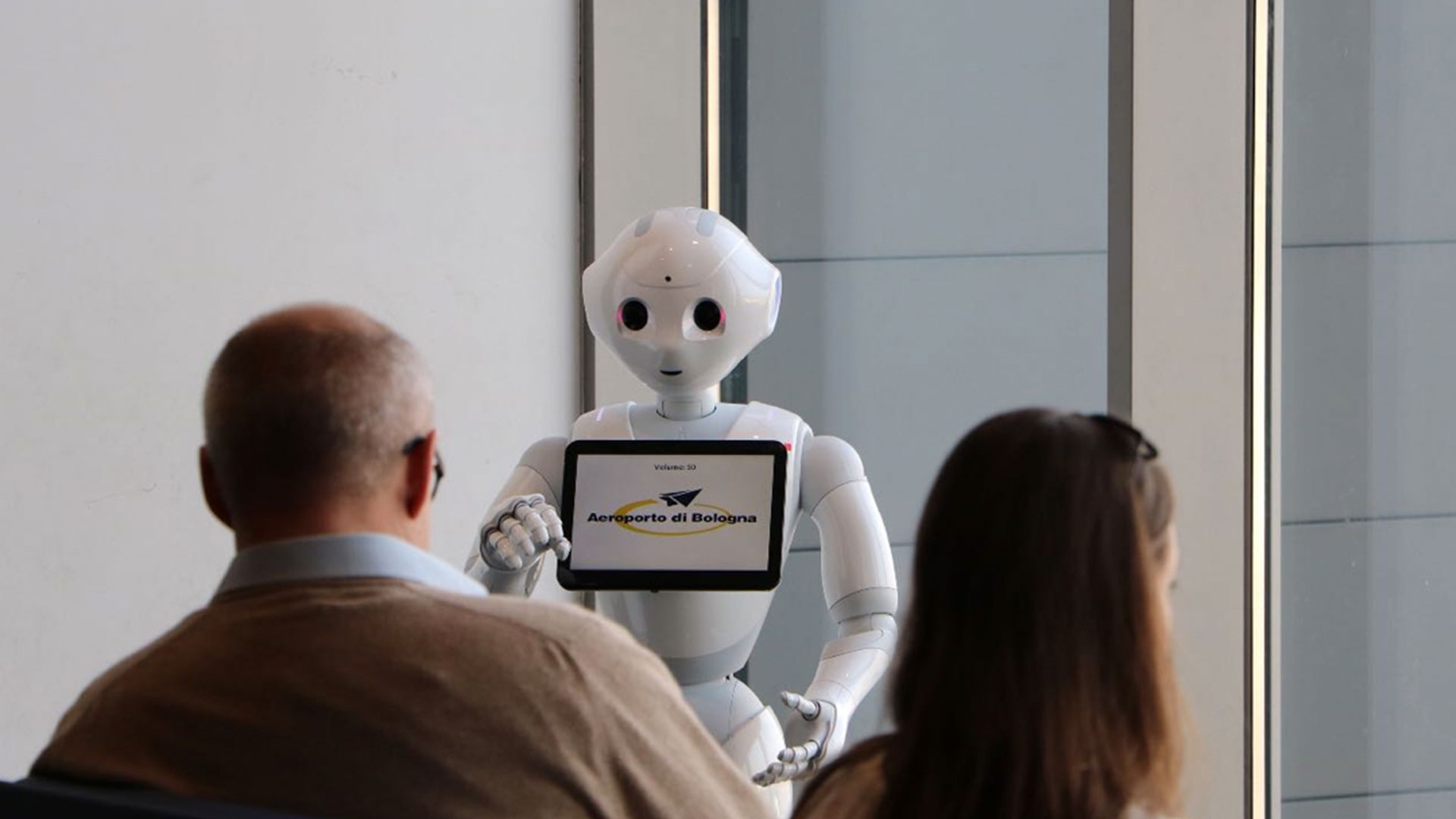 Context
Bologna Airport is rapidly growing due to its proximity to high population centers in Italy that are now closer thanks to high speed train connections. Airport expansion has started, but the current passenger numbers make the airport experience often dense and crowded.

Challenge
The airport team came to Experientia to better understand how a particular device, the Pepper humanoid robot, could help with airport guidance but also provide a pleasant, entertaining experience, while positioning the airport as innovative and always on the look out for better customer service.

Research
Experientia conducted contextual interviews and shadowing for a week throughout the Aeroporto di Bologna, with passengers, airport staff and the suppliers and businesses that operate in the airport. This research foundation allowed us to build a solid understanding of people's emotional and behavioral patterns when operating in the complex airport system.
Based on the research insights and some initial journey mapping, we identified distinct mental models for different areas of the airport journey and different passenger types.

Design
This modeling guided our design of concepts and scenarios that showed what kinds of interaction with Pepper would be relevant and impactful for passengers.
In collaboration with Pepper's development team, we launched and evaluated a fully functional prototype, and conducted three days of contextual tests and usability tests in the airport.

Impact
We learned that people really miss and want an emotional connection with other people while they're in the airport, a place ripe for anxiety for even the most seasoned travelers. During linear phases, when passengers must proceed through a series of required tasks, they seem to trust only other humans. But during organic phases, when they are free to move around, a robot is welcome fun.
Even though people expect Pepper to provide information, the content of the interaction doesn't matter very much. Pepper's humanity means it is treated completely differently, with a surprising empathy on the part of passengers. It is good that Pepper seems human but isn't, so people forgive mistakes and don't run the risk of cultural prejudice.
Our recommendations for the current interaction have been implemented and Pepper is now live. Our roadmap of further passenger-centered developments will guide Aeroporto di Bologna as it grows.