World Food Programme
Dalili, helping refugees find primary goods

Dalili, helping refugees find primary goods
World Food Programme
Dalili is an app developed by the World Food Programme for refugees in Lebanon. The app is placed within the Food E-card program: a debit card loaded monthly with a fixed budget that refugees can use in affiliated shops. The main purpose of the Dalili app is for refugees to help compare prices in affiliated stores.

The World Food Programme asked Experientia to perform an on-site research and a formative evaluation on the app to identify areas of improvement. Based on the research two new app redesigns (wireframes) were proposed in order to meet users' needs.
Shop choice factors

The refugees' living areas determine their shop search in the app. If they live outside urban areas, they will sort by distance of the shops. If they live inside cities, they will sort by price of products. To address the whole target the app should therefore have two different access points: price of the products and distance from the shops. The taxi fare is a big issue for refugees not living in cities, thus it would be highly useful to provide in-app information about taxi fares

Awareness of technology

Obviously we considered the potential unfamiliarity of the target group with technology. Therefore no hamburger menu paradigm was used as well as only a few levels of depth. A clear back button was always present in each screen to help the target address their tasks more easily.

Project connection

It is really important that refugees understand the link between the monthly loaded prepaid card and the Dalili app. A detailed Customer Journey allowed stakeholders to visualize all the possible moments of contact with refugees, exploiting these moments to narrate the overall service of the Food E-card program.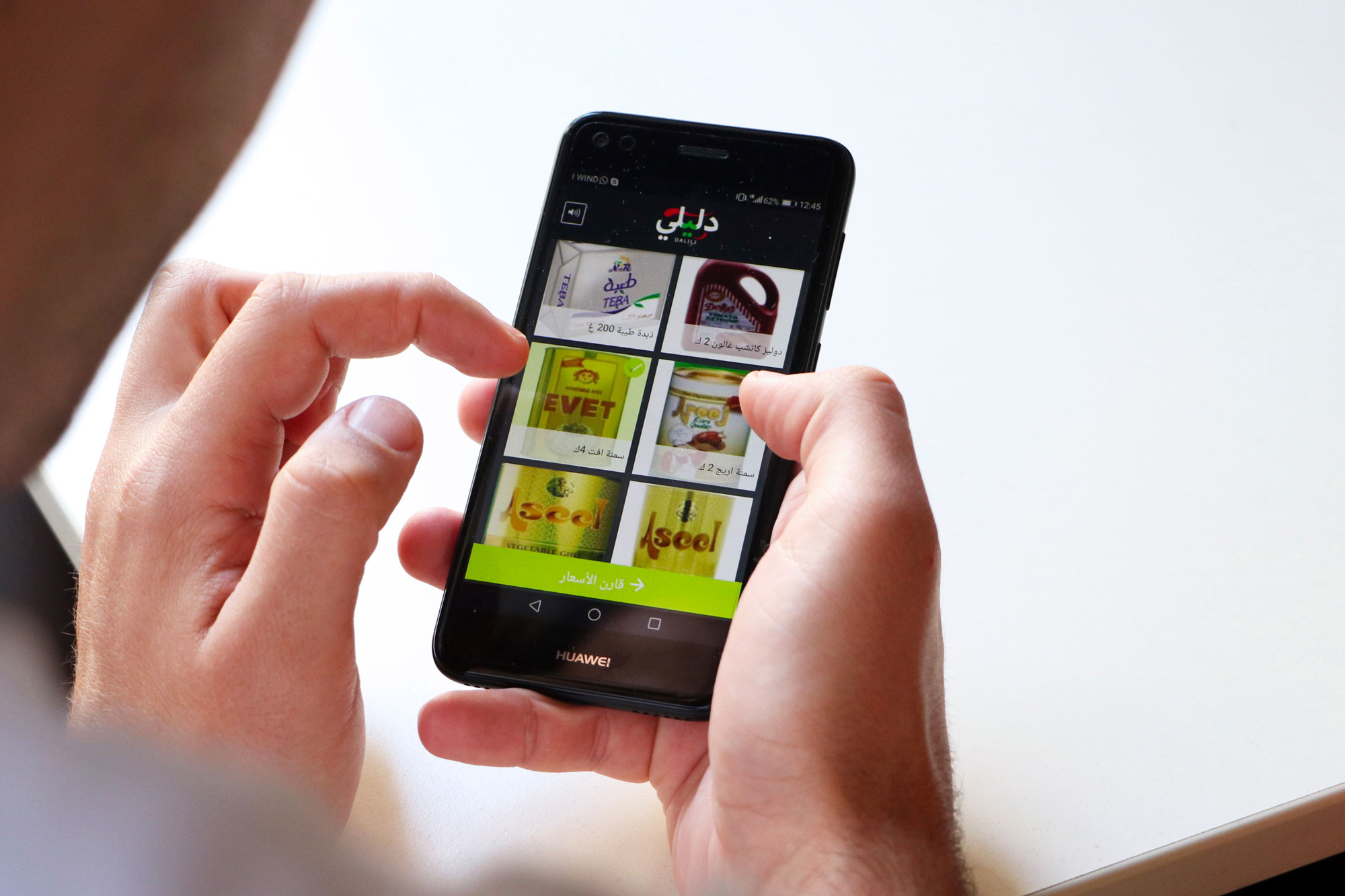 Content Audit - As is app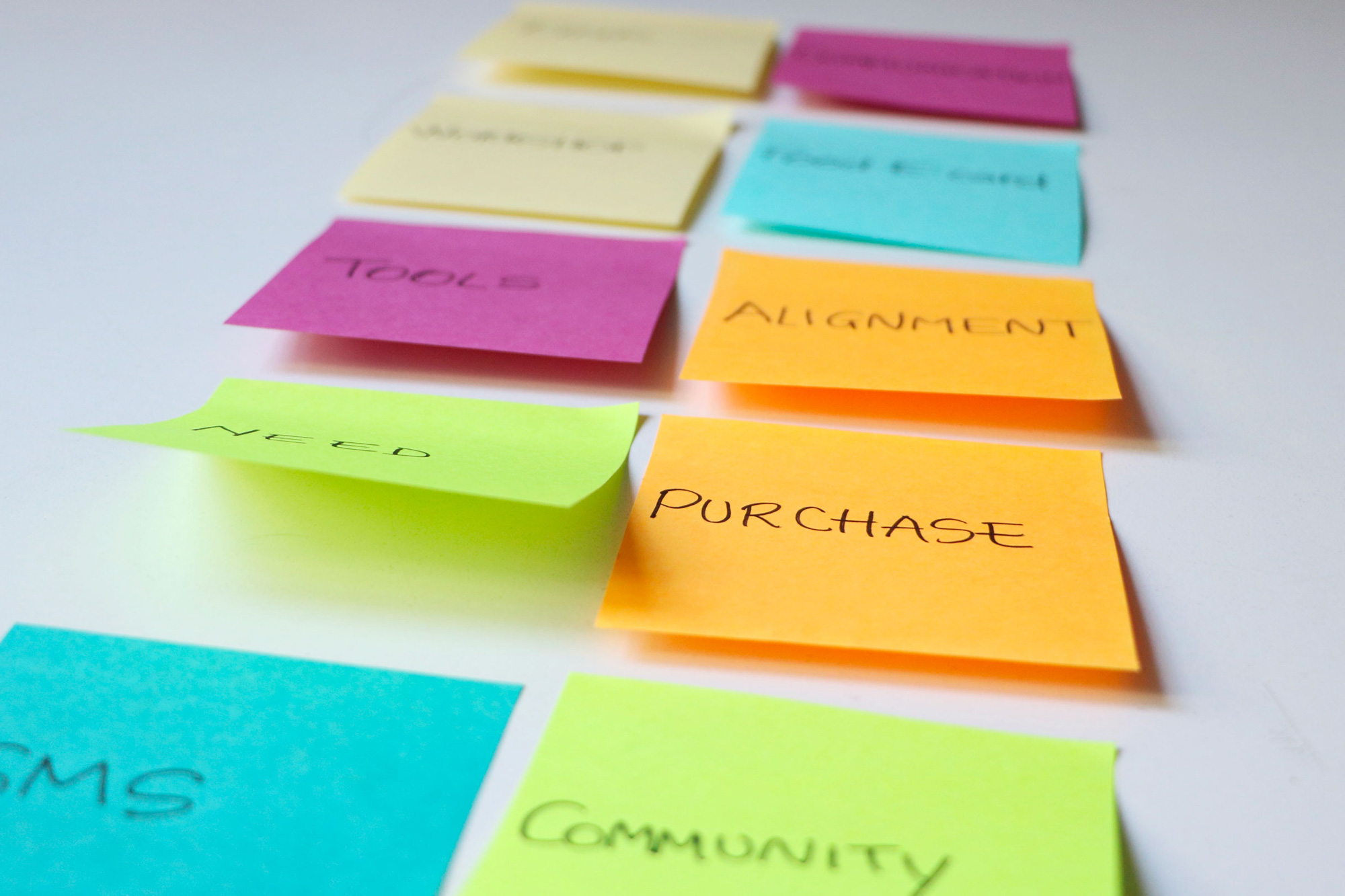 Analysis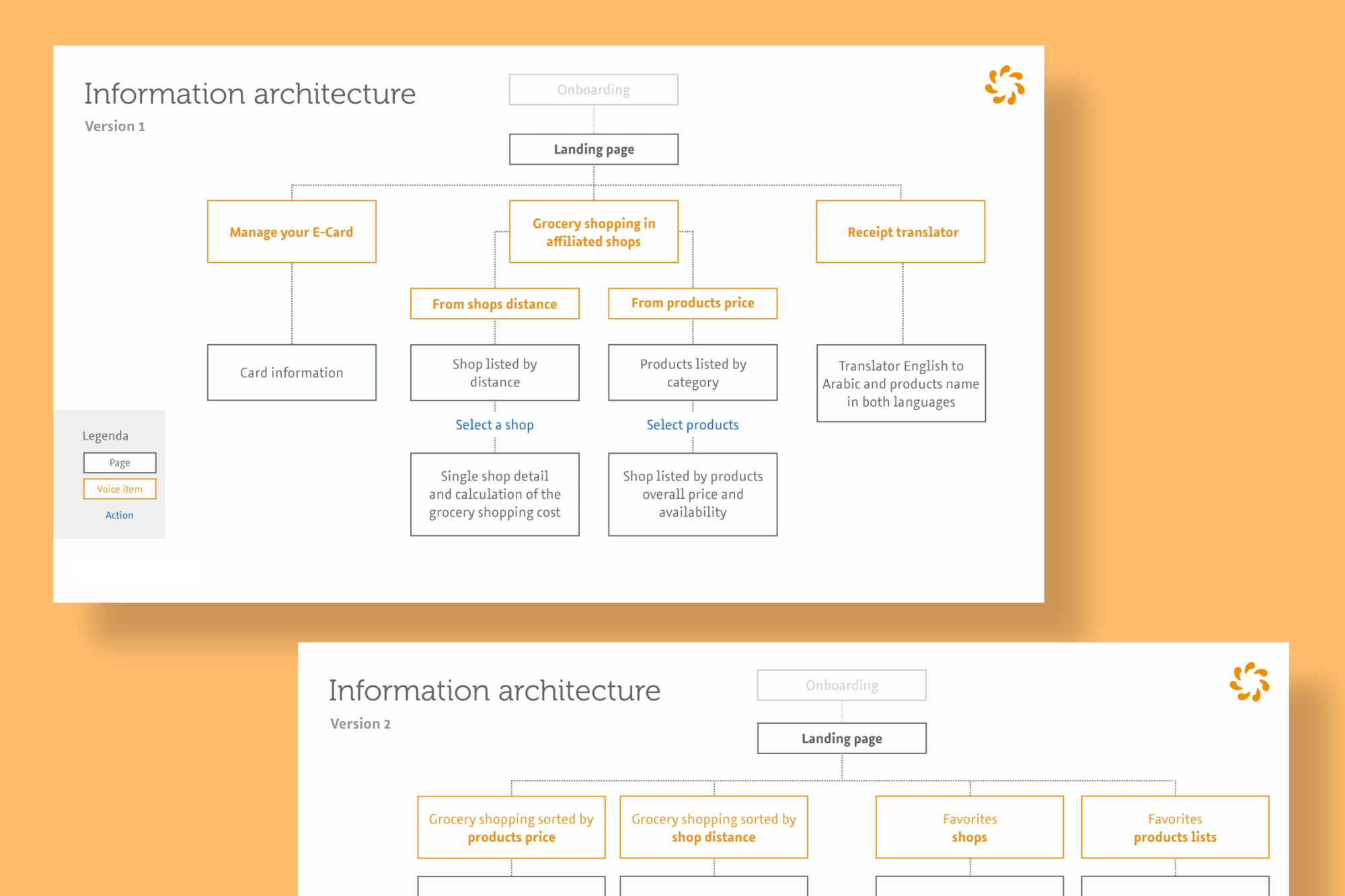 Information Architecture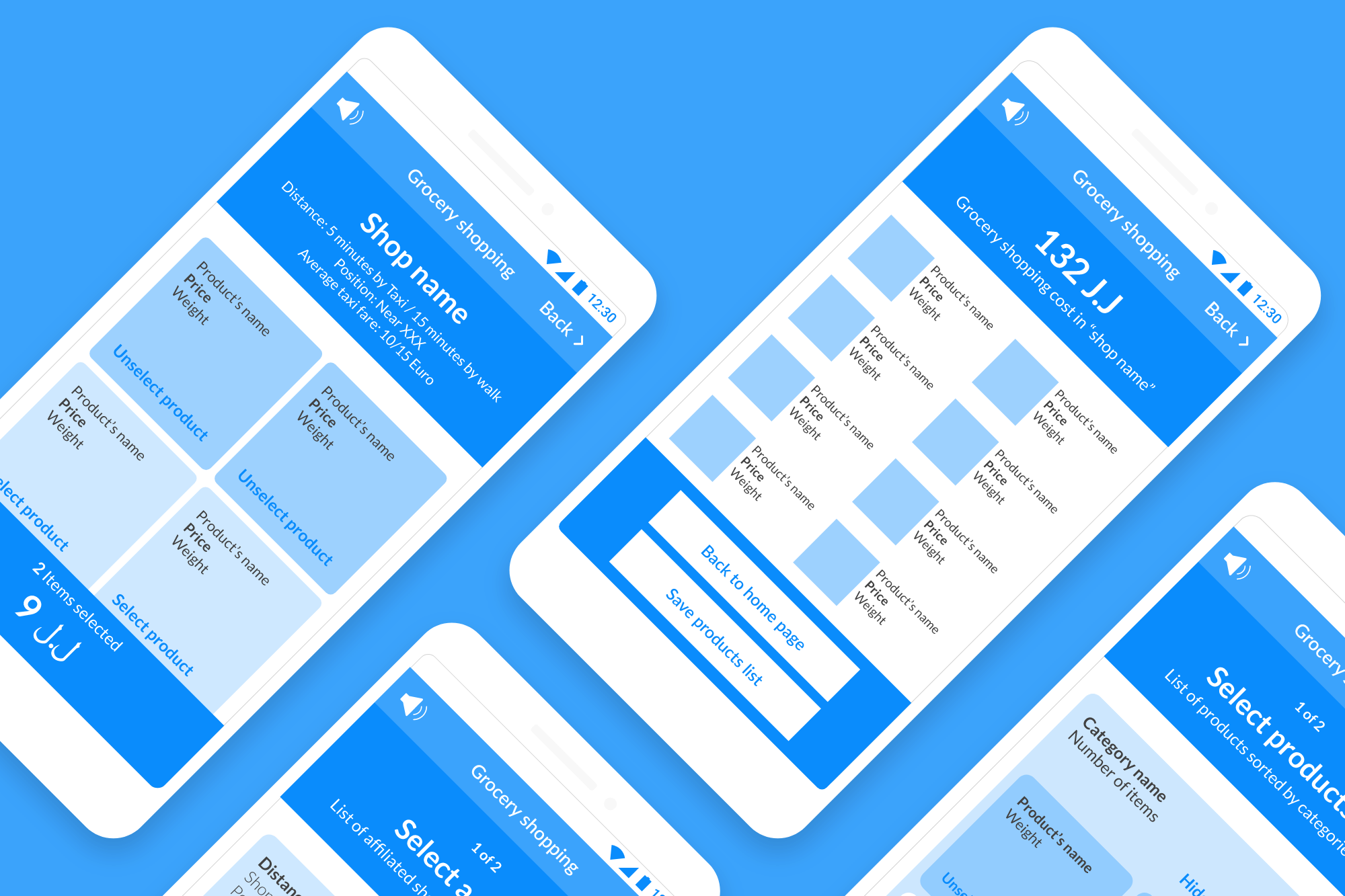 Wireframes
Context
The World Food Programme supports and scales high-impact innovations to achieve Zero Hunger. Dalili and the Food E-card program where already in the market when Experientia was asked to solve usability issues as well as spot paint points in the overall service experience. The new structure of the app was designed up till the wireframe phase, allowing graphic designers of the WFP to craft the final visualization of the mobile app.




Research
Experientia partnered with an Arabic language collaborator in order to perform contextual interviews and formative evaluation of the Dalili app in Beirut, Lebanon. Dividing the research with these two specific moments allowed us to find problems related to the service and perception of the Dalili overall experience as well as usability issues related to the app already in use by refugees.




Design
Many indications were given regarding the overall customer journey of Dalili, from the program's awareness to the purchase journey. Moreover, based on the research, two new app redesigns (wireframes) were proposed in order to meet users' needs and expectations. The two proposals integrate new features that match the data gathered from the research phase: Card management, Receipt translator, Favorite shops and products' list.