Roche
Bringing​ ​patients into focus at the Roche Innovation Summit

Bringing​ ​patients into focus at the Roche Innovation Summit
Roche
In 2018 Experientia participated in the Roche Innovation Summit, held at Roche headquarters in Basel, Switzerland. It introduced ​human-centered design through its interactive booth and two participatory design workshops.
Interactive booth
Experientia designed an ​interactive booth experience to engage the summit participants. Visitors were invited to share their thoughts through answering three reflective questions.

Participatory workshops
Two ​participatory design workshops​, entitled ​"Re-imaging the future of healthcare through the patient lens"​, ​gave participants a glimpse of Experientia's human-centered design approach in the context of a new research area.

Idea generation
After reflecting on the experience of caregivers and patients within a specific disease area presented through a patient journey map, workshop attendees participated in an idea generation exercise that yielded preliminary ideas of how we could rethink current medical provision from a patient's point of view, and develop better value added solutions to improve the patient experience and quality of care.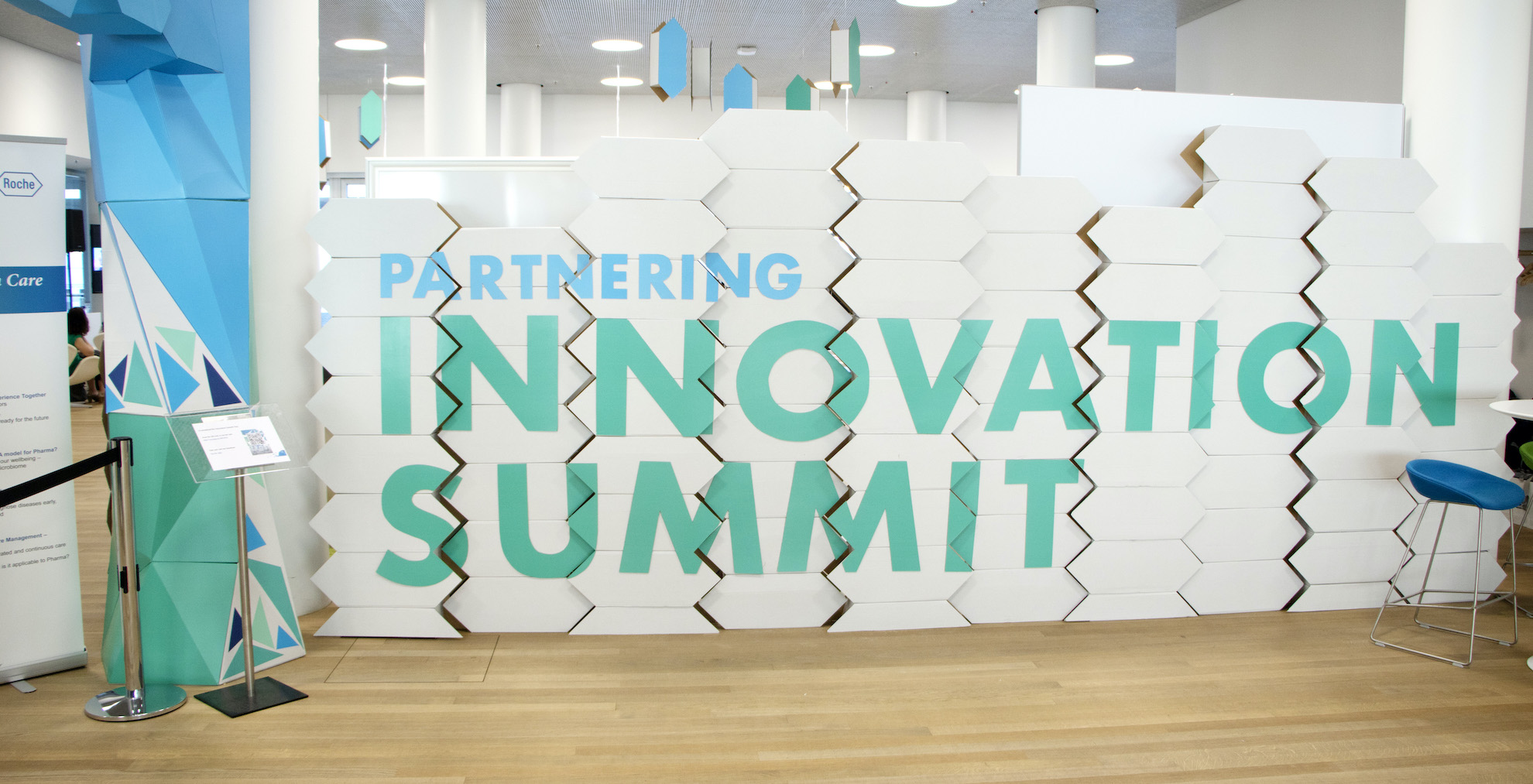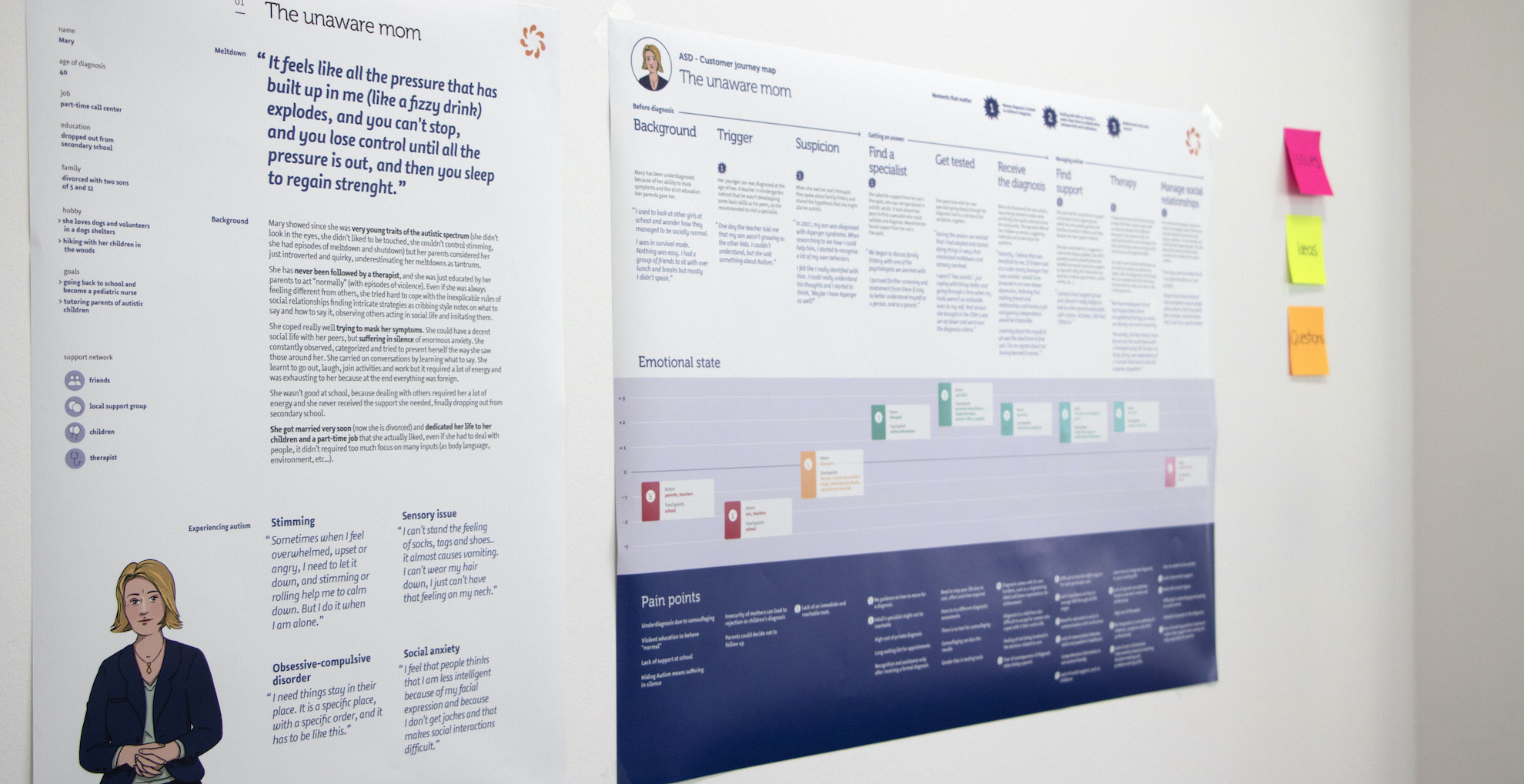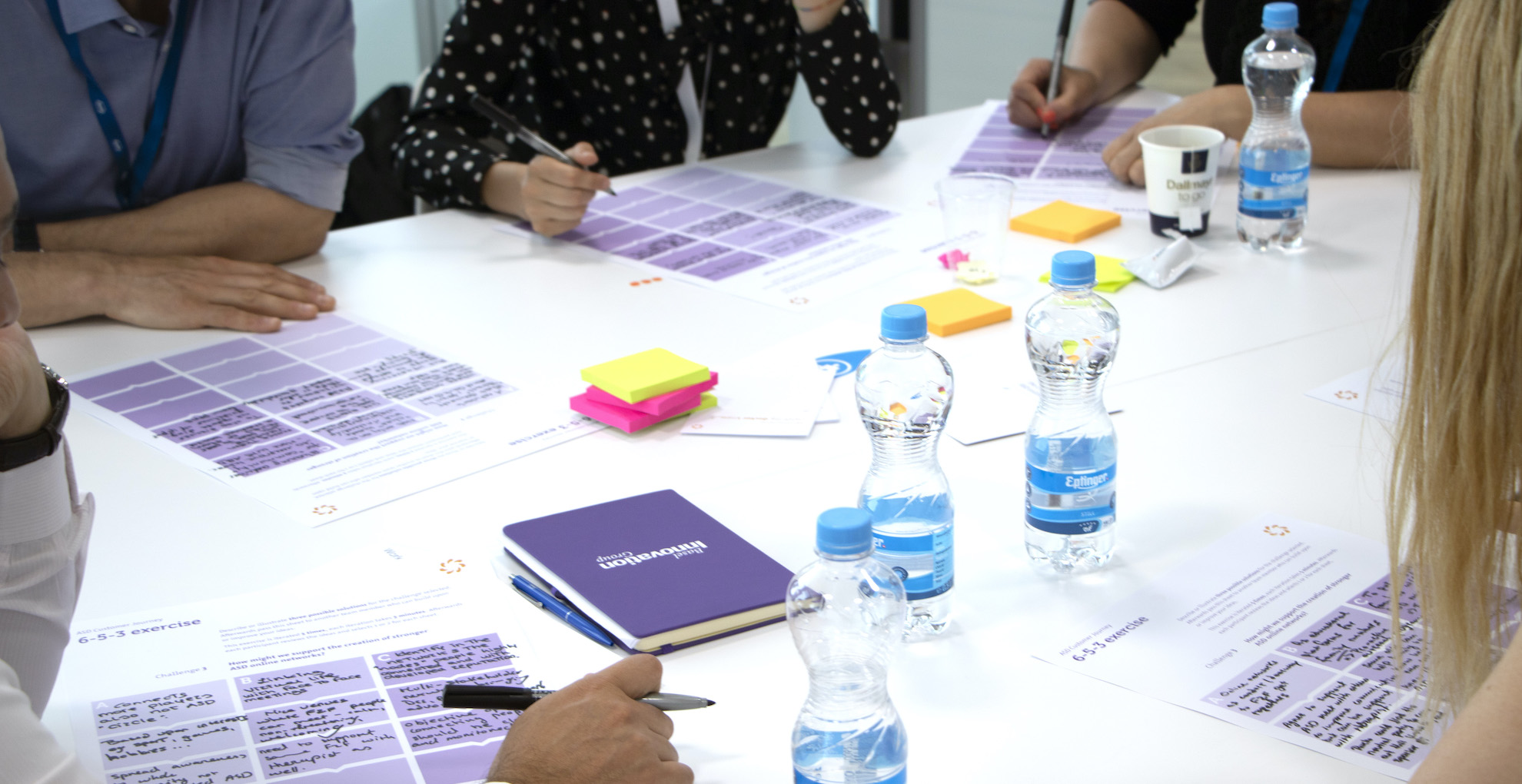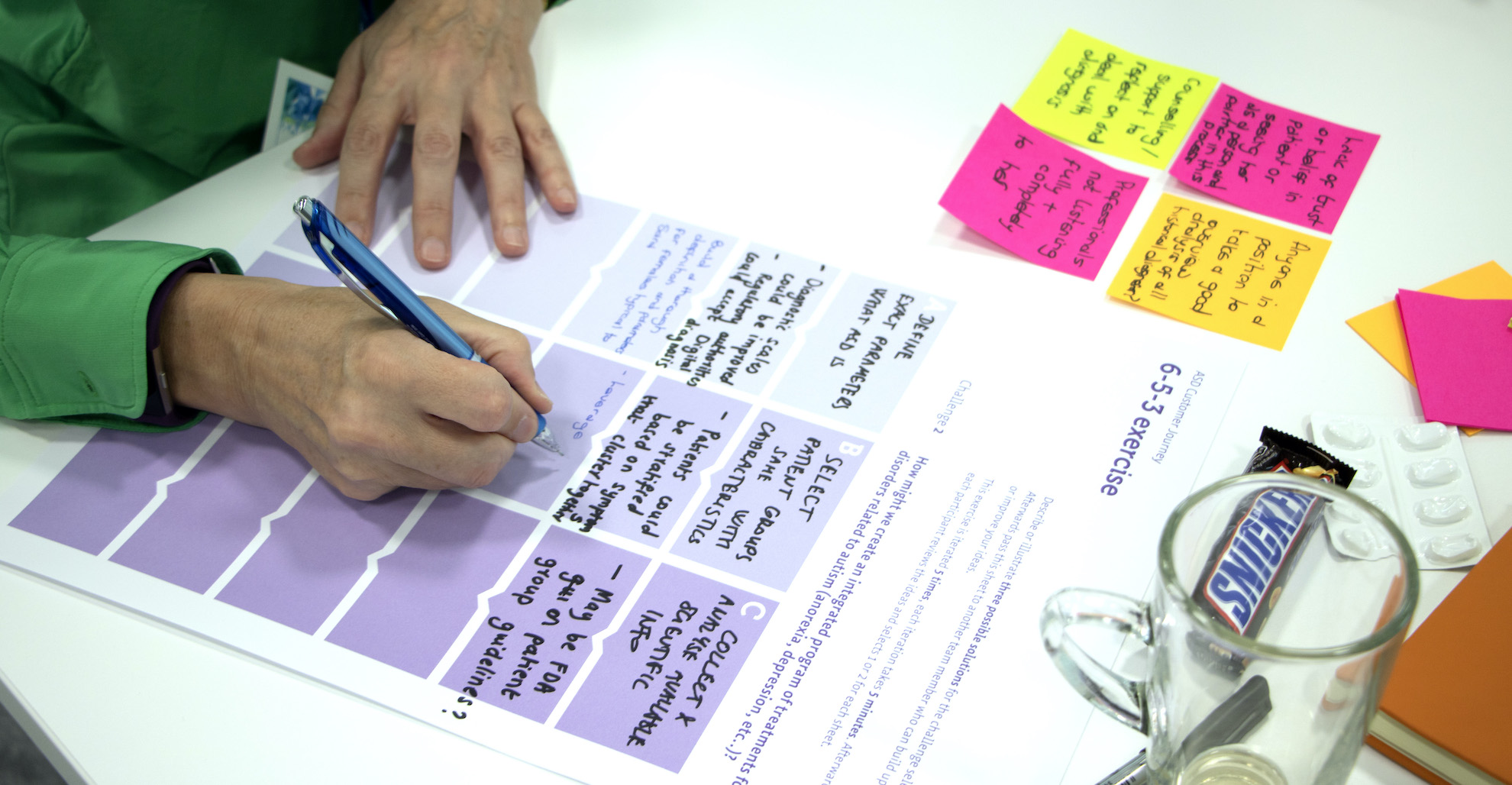 Context
Four main themes structured the Roche Innovation Summit:
. Designing a new human-centric experience
. Health and Prevention – The Microbiome a model for Pharma?
. The Future of Diagnosis
. From Medical Provision to Integrated Care Management: a shift from hardware to software!
Participants explored the themes through talks, panel discussions, boot exhibits and workshops.
Experientia concentrated on the first theme through two channels: an interactive booth and the transmission of knowledge by experiential means through a participatory design workshop.

Challenge
The challenge for Experientia was to convey, through direct experience, the potential of human centered design methodologies and of a participatory approach.
We decided to convey this experiential knowledge not only through workshops but also in the booth itself where passers-by could share their thoughts and relate rather than just passively receiving information.
The participatory design workshops aimed to involve participants in understanding of benefits of the use of the journey map tool, understanding people centered design methods, experiencing participatory design activities focusing on a specific disease area.

Research
A desk research and netnography was carried out to draw a journey map that would tell the experience of paediatric patients and their caregivers in a specific context of illness: Autistic spectrum disorder (ASD). The journey map was the starting point on the basis of which participants reflected, confronted and worked in teams to generate ideas based on the proposed challenges.

Design
The workshop engaged cross functional teams to imagine a people centric experience within the specific area of ASD. Participants explored people-centered methodology, identified moments that matter, such as key emotional points in the individual's journey map. By looking and seeing through the individual's lens, participants uncovered new insights and identified opportunities for innovative solutions with greater value and impact for individuals' lives.
Experientia designed an ​interactive booth experience to engage the summit participant and open a dialogue on human-centeredness. Visitors were invited to share their thoughts through answering three reflective questions, each anchored in a different perspective. First, visitors reflected on what they – as pharma or diagnostics employees – thought patients would need next. Then visitors were asked to recall their past experience as a patient and to reflect on their own journey, to uncover what they needed and wished for then. Finally, they explored the challenges that prevented these needs from being fulfilled.
Responses reflected the need to tackle issues in four main areas: ​care delivery and experience​, ​access to treatment​, ​illness prevention, and the need for more ​integrated care​.

Blog post on the project